Martin Freeman in Breeders
Martin Freeman to star in new Sky sitcom Breeders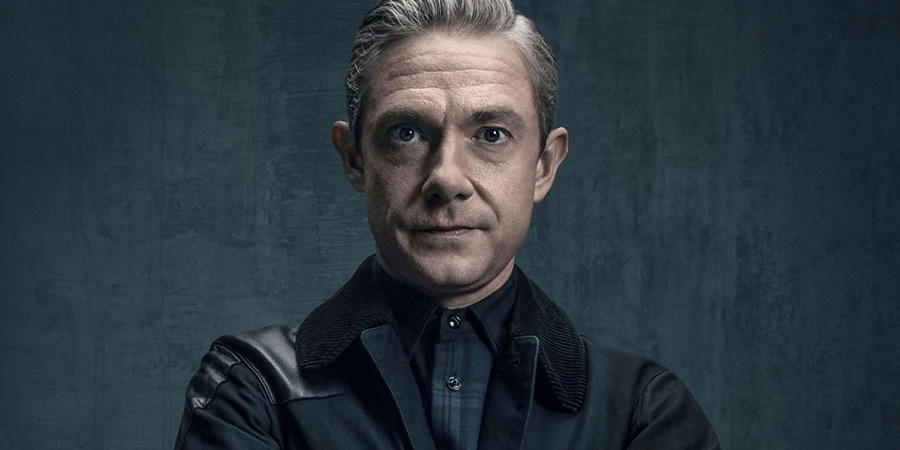 Sky One has commissioned a new sitcom from writers Simon Blackwell and Chris Addison.
Breeders will star Martin Freeman as "a caring father discovering he's not quite the man he thought he was", with Daisy Haggard playing his wife.
The 10-part series aims to "expose the paradox of parenting - that it is possible, in the same moment, to love your child to the horizon of the universe, while being apoplectically angry enough to want to send them there."
The show, which will be made in 2019 for broadcast in 2020, has been co-commissioned by Sky in the UK and FX in America.
Freeman says: "I'm excited to be making Breeders with a team that can make me laugh while we look at some of the less-discussed truths and challenges of being a parent. I really love this project and am delighted to be working with FX and Sky."
Sky's Head of Comedy, Jon Mountague, comments: "Imagine a parent gazing lovingly into the eyes of their newborn - that's how proud we at Sky are with Breeders. Brilliant scripts which see parenting through such an authentic and hilarious lens. Martin, Chris and Simon are an unstoppable comic force, but I can't vouch for them as parents. Together they're bringing the kind of premium quality comedy our customers have come to expect. We can't wait to show the world our new baby."
Breeders will be made by Avalon Television, the independent production company behind shows such as Not Going Out. As previously reported a non-broadcast pilot was filmed earlier this year, with Ben Palmer as the director, and Michael Gambon taking on a role.
Talking about the series commission, Blackwell says: "I am very excited about making Breeders, to the point of being told to go to bed and stop showing off."
Blackwell, who is also currently writing Back on Channel 4, and Addison have previously worked together on shows including The Thick Of It and Veep.
Chris Addison adds: "It's a treat to be cooking up stuff with my old comrade Simon Blackwell and the peerless Martin Freeman. We're very excited that FX and Sky have agreed to finance what is effectively us working through some of our own issues in the form of ten half-hour sitcom episodes. Usually you have to pay for your own therapy."
Breeders will air on Sky One and streaming service NOW TV in 2020.
---
For updates, click the button below.
Share this page