Alan Carr TV clips pilot
Alan Carr to host pilot show focused on TV clips
Alan Carr's Telly Pilot will showcase the "funniest, weirdest and downright wrongest moments" from TV
A trial episode is due to be recorded at Sky's studios on Friday 12th October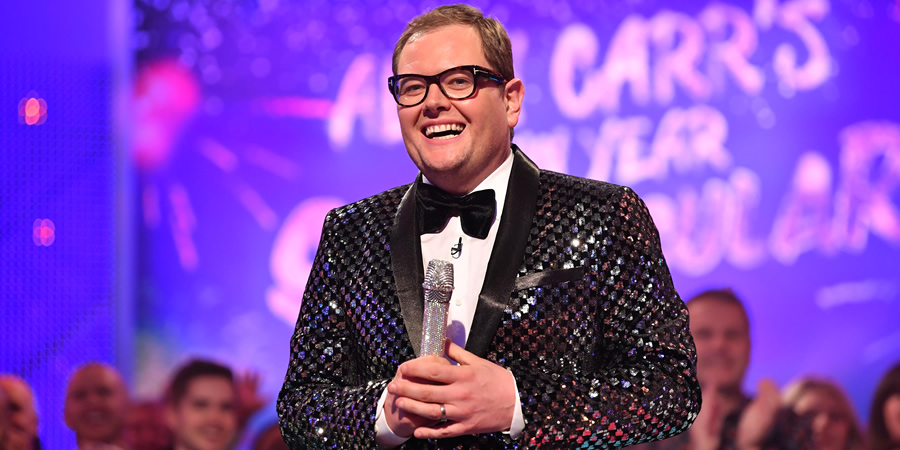 Alan Carr is to pilot a TV format in which he showcases the "funniest, weirdest and downright wrongest moments" from the current week's TV.
A trial episode of the format - which currently has the working title Alan Carr's Telly Pilot - will be recorded in front of an audience in October.
Talking about the format, the producers explain: "It's a new golden age of telly, and there has never been more to watch. Too much you might say?! Not to worry: The undisputed king of funny chat, Alan Carr, will be on hand to riffle through it in a way only he could.
"Yes, Alan has watched all the telly there is (well, most of it), so we don't have to. He will go through the week's television showcasing the funniest, weirdest and downright wrongest moments he's noticed, along with monologues, sketches and interviews that revel in everything that's been streamed, downloaded and tuned into.
"He will be joined by a bunch of TV heavy weight guests who will join the tomfoolery and chew the telly-fat and gorge on a feast for the eyeballs. This is your chance to join Alan and watch this riotous new show which puts the best of everything you could watch this week in a blender and forgets to put the lid on."
This new pilot comes six years after Harry Hill's TV Burp, the popular ITV show in which Hill mocked the week's television, ended. Carr has since been developing The Remote Controller with Hill, a new Channel 4 format in which members of the public pitch TV ideas to a panel.
Carr's last series was the Channel 4 game show I Don't Like Mondays. His "golden handcuffs" deal with the network has now come to an end, and it was announced in August that Carr is also now set to host a revival of Play Your Cards Right for ITV.
Alan Carr's Telly Pilot will be recorded at Sky Studios on Friday 12th October 2018. Free tickets
---
For updates, click the button below.
Share this page