Ken Dodd documentary
BBC Two to broadcast new Ken Dodd documentary
BBC Two is to broadcast a tribute documentary called Ken Dodd: How Tickled We Were
Due to be broadcast later this year, the special show will celebrate the career of Sir Ken Dodd
His widow says: "I'm delighted the BBC has chosen to honour Ken's memory with this special documentary"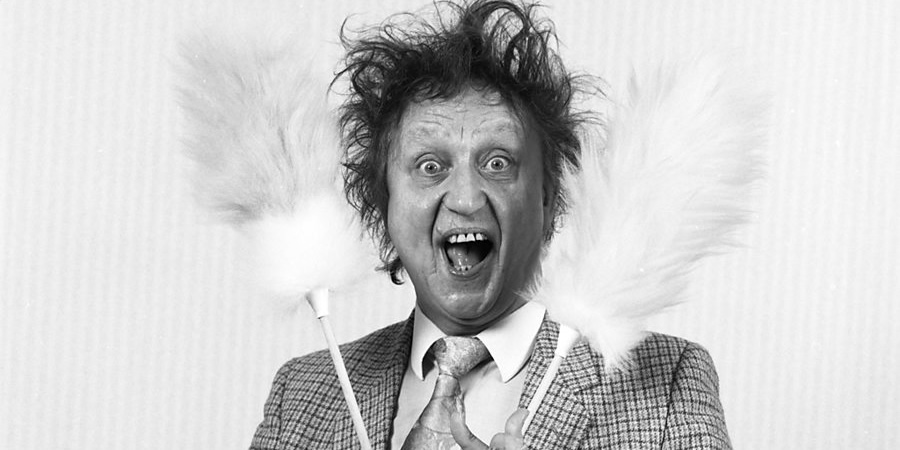 BBC Two is to broadcast a new documentary celebrating the career of Sir Ken Dodd.
Ken Dodd: How Tickled We Were will explore the life and work of the man described by many as "the last great music hall entertainer."
It aims to celebrate the life of Dodd, following his death in March, aged 90.
The BBC explains: "Sir Ken's performing career spanned over sixty years, from his first professional stage engagement in September 1954 to his final performance in his home city of Liverpool in December 2017. After his rapid rise to stardom he stayed at the top of British show business for six decades, with countless television series, radio shows, theatre tours, summer seasons and variety shows, as well as a hugely successful career as a recording artist. He was first and foremost a stage performer, and his work in the theatre ranged from pantomime to Shakespeare. His nights of stand-up comedy, still performed in theatres all over Britain until last year, became legendary for their duration."
Ken Dodd: How Tickled We Were, a 75 minute programme, will aim tell Sir Ken's story from his boyhood growing up in the 1930's in Knotty Ash, through his big break into show business and then on to his unrivalled career in entertainment.
The BBC adds: "Poignant and uplifting, the programme will feature interviews with the people who knew Sir Ken best - friends and family in Liverpool and beyond, and his many colleagues, admirers and fellow-performers from the world of entertainment. The programme will also feature an interview with Sir Ken's wife, Lady Anne Dodd."
Speaking about the programme, Lady Anne Dodd says: "When Ken passed away in the Spring, I was overwhelmed by the outpouring of affection and love for him not only here in Liverpool but all over the nation. I'm delighted therefore that the BBC has chosen to honour Ken's memory with this special documentary about his life's work and his unique relationship with the British public. I'm looking forward to working with the producers on what I anticipate will be a very special film."
The programme will be made by Double Yellow, the production team behind the feature-length documentary Shut That Door! The Larry Grayson Story and the three-part series Bob Monkhouse: The Million Joke Man.
Executive Producer Mark Wells says: "Nobody added more to the gaiety of our nation over such a long period than Sir Ken Dodd. He was a joyous entertainer, and - when he put the tickling sticks down - a fascinating man. It's an honour to have the opportunity to share his story with BBC Two's viewers."
Rachel Ashdown, Commissioning Editor for the BBC, comments: "From filling theatres to topping the charts, Sir Ken entertained generations of fans and this will be a wonderful opportunity to relive many of those golden moments."
Ken Dodd: How Tickled We Were will be broadcast on BBC Two later this year.
The production team are keen to hear from members of the public who may have stories to share of their own memories of Sir Ken Dodd, plus any personal photographs, video footage or memorabilia they may feel may be of interest to the production. To get in touch, email doddy@doubleyellow.tv
---
For updates, click the button below.
Share this page