Harry Hill Alien Fun Capsule 3
ITV orders more Harry Hill's Alien Fun Capsule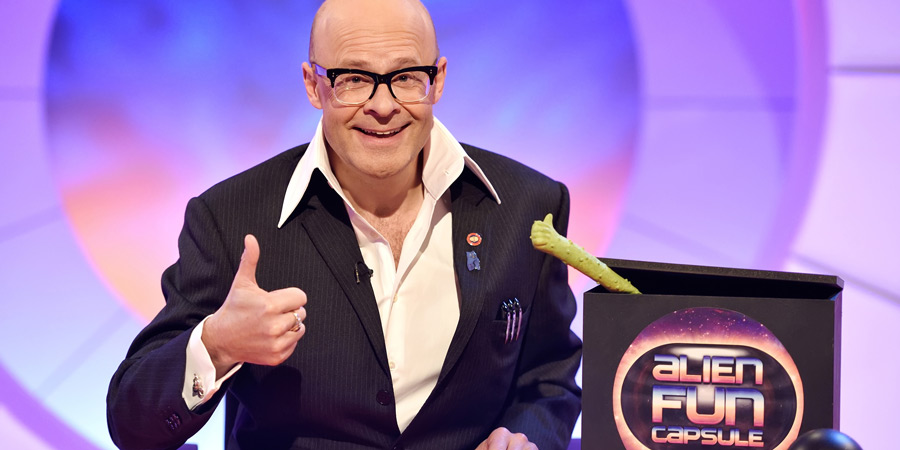 Harry Hill's Alien Fun Capsule is to return to ITV for more episodes.
The comedy panel show involves guests playing along with the TV Burp star as he showcases video clips and studio skits. The premise of the show is that Harry must locate funny things to put in a capsule so that, in the event of invasion, the aliens will spare us.
Series 2 of the show aired on ITV on Saturday nights between April and June. Now further episodes are schedule to be filmed at Pinewood Studios from November. Free tickets
The programme is made by Hill's production company, Nit TV. Talking about the new episodes, the producers say: "Expect more surprise guests, sketches, songs and funny clips as well as regular items like Local News Round-Up and Rank The Guests. And with luck we'll see the return of Alan the Alien!"
Further details on the guests involved will be revealed nearer the time.
In the below clip from Series 2, guest Charlie Brooks fails to sing in time during the Local News Round-Up segment:
---
For updates, click the button below.
Share this page