Romesh's Ranganation
The Ranganation ordered by BBC Two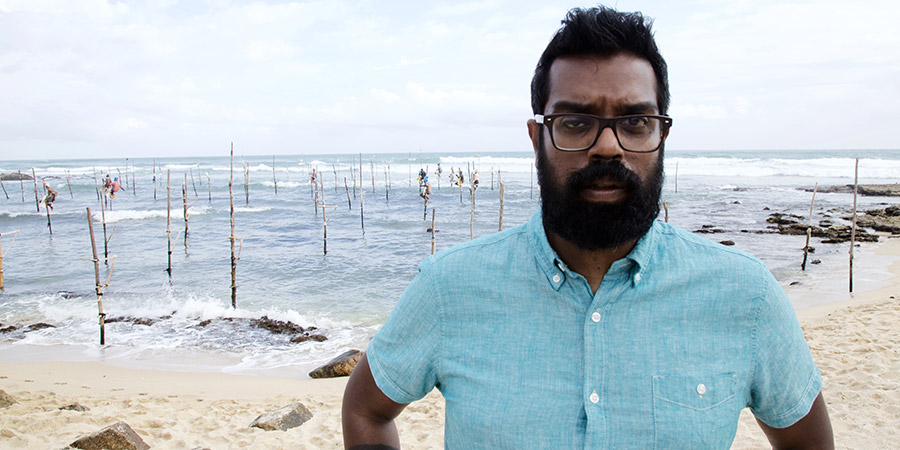 BBC Two has commissioned a new series hosted by Romesh Ranganathan.
The Ranganation is a topical comedy series that looks back over the previous week's news.
Along with comedians and expert guests, the weekly show will hear from a panel comprised of 24 ordinary members of the public - plus Romesh's mum.
BBC Two explains: "Romesh takes a funny look back over the week's biggest talking points. To help him fully understand what the nation really think he consults with his very own focus group, The Ranganation. This larger than life focus group of 25 lovable, diverse characters, represent a real cross-section of modern Britain - the group also includes Romesh's mum.
"He'll also be joined by comedy and expert guests to explore how current news events and themes are really affecting the Ranganation."
Produced by Zeppotron, the series is expected to air later this year.
The news follows on from the non-broadcast pilot episode, announced in May.
It's a busy time for the stand-up comedian. He can currently be seen hosting Judge Romesh on Dave, and the new series of A League Of Their Own - in which he is the new regular panellist - starts soon. He's also filming a new sitcom series called The Reluctant Landlord for Sky and will appear in the new BBC sitcom pilot 'king Gary.
---
For updates, click the button below.
Share this page