BBC axes My Family sitcom after 11 years
BBC axes My Family sitcom after 11 years
---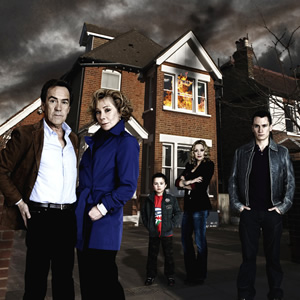 The BBC have confirmed today that the next series of My Family, one of the longest-running sitcoms in British TV history, will be the show's last.
Series 11, which was filmed at the same time as last year's episodes, will be shown later in 2011, but new BBC One boss Danny Cohen has now made it clear that he will not be ordering any further series. He says: "Now that all the Harper children have fled the nest we feel it's time to make room for new comedies on BBC One. I can confirm that the eleventh series, coming to BBC One later this year, will be the last."
My Family, which has been running on BBC One since September 2000, has notched up over 100 episodes - one of just 12 British sitcoms to pass this milestone.
The comedy has played out to huge ratings over the last ten years, and still attracts 4 to 5 million viewers an episode - confirming the show as one of the UK's most watched sitcoms. However, in recent years, My Family has been criticised by the press for bland storylines and weak gags, and the show's stars have said they want to finish.
The programme's main two leads, Robert Lindsay and Zoe Wanamaker, believed to be the highest paid actors in British sitcom, have also taken the rare step of publically complaining about the quality of the scripts. In 2009 the duo gave an interview to The Times in which they said: "There is some real dross in there and we are aware of it. We had many fights. Out of 100 episodes maybe we've done ten that you can say are really good shows." The Times also revealed there were even moments when the stars refused to perform because they were so unhappy with the scripts; and in the same interview Lindsay and Wanamaker said they didn't want to film any more after this current batch - suggesting the decision to end the show may have ultimately actually come from them, rather than the BBC.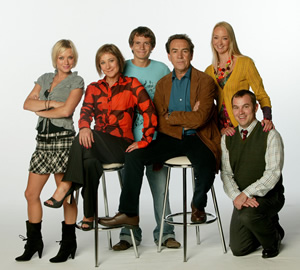 BBC Commissioner Cheryl Taylor adds: "In Robert Lindsay and Zoe Wanamaker we are proud to have had two of Britain's finest comic actors in what has been a brilliantly successful and long-serving feature of the BBC One schedule. Now that almost a generation of British children have grown up with the Harper brood, played over the years by Kris Marshall, Daniela Denby-Ashe and Gabriel Thompson, we're looking to the future with new families and new comedies that we hope will prove equally popular."
Taylor adds: "We look forward to both Zoe and Robert continuing to be part of our BBC One Comedy family in the years to come, and would like to thank them and everyone involved in the production of My Family for their much valued contribution over the course of more than 100 episodes."
The final series of My Family will be on BBC One later in the year. A third series of Life Of Riley, a sitcom about a young family starring Caroline Quentin and Neil Dudgeon, is currently being filmed - suggesting the corporation is looking to it to become BBC One's next hit family-based sitcom format.
Share this page