Todd Margaret gets a second series
Todd Margaret gets a second series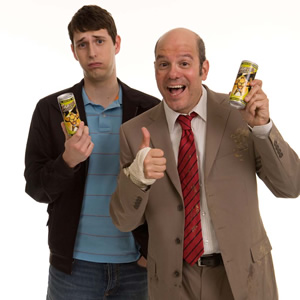 A second series of The Increasingly Poor Decisions Of Todd Margaret has been given the greenlight.
The sitcom, which is a co-production between Channel 4 and American network IFC, stars Arrested Development's David Cross as an American businessman trying to sell a dodgy Korean energy drink to the UK market, but finding himself way out of his depth and having to tell increasingly tall lies to try and cover his tracks. The sitcom, which also stars Sharon Horgan (Pulling), Blake Harrison (The Inbetweeners) and Will Arnett (Arrested Development) started life as a Channel 4 Comedy Showcase pilot, and is now broadcast on More4 in the UK.
Although the first series only scored modest viewing figures when it was broadcast in November 2010, IFC has given the go-ahead for Cross and co-creator Shaun Pye to write a second series, with a spokesperson saying: "Todd Margaret personifies the type of offbeat comedy IFC brings to viewers"
David Cross says: "Questions will be answered and secrets revealed all while the mystery heads towards a deep, shuddering, and very satisfying climax. I am excited to continue the story that was merely hinted at last season."
The new six-episode series will begin filming in April, and is set to be shown on IFC in October. A broadcast date for the UK has yet to be set.
Share this page