Benidorm writer quits show
Benidorm writer quits show
---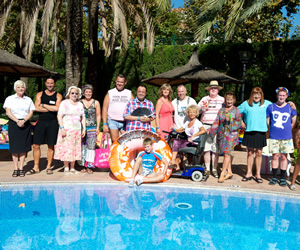 Derren Litten, the creator of ITV's hit prime-time sitcom Benidorm, has revealed that he will not be writing any more episodes of the show.
A fourth six-part series of Benidorm is due to start on ITV1 this Friday, but it now looks likely this will be the last series of the holiday resort based comedy.
Writing on his blog, Litten said: "I'm really looking forward to Series 4 although it is with mixed emotions because, for me, it is the end of my Benidorm journey. I can't begin to tell you what this show means to me, it has changed my life in so many ways. Not least the amazing friends I have made along the way."
However, he adds: "I won't be writing any more episodes of Benidorm, for me the story of the Garveys and all of the other characters I created ends at Episode 6 of Series 4."
Production company Tiger Aspect owns the rights to the format, so the series could continue without Litten, although it should be noted that the creator has written all 28 episodes of the show single handedly. Litten explains: "This is not to say the show won't continue without me, that's in the hands of ITV and Tiger Aspect. Two companies I have loved working with and hopefully will again in the future on other projects."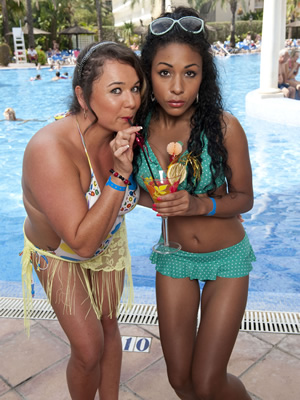 If Benidorm does finish, it will leave ITV with the problem of finding a hit new comedy show. The sitcom has regularly attracted over 5 million viewers. Last month the show won a National Television Award.
Litten says on the blog entry: "The recent winning of The National Television Award for Most Popular Comedy was incredible; thank you so much for all of you who voted. But all good things must come to an end and as hard as it is for me to say goodbye to these characters, who are all so close to my heart, the time is right."
Benidorm returns at 9pm on Friday 25th February 2011. Johnny Vegas who plays 'The Oracle' has now left the show, and the late Geoffrey Hutchings, who played Mel, is also missing from the cast list. Other changes include cross-dressing Lesley (played by Tim Healy) joining the regular cast as a hotel worker, and new characters including Sam and Natalie (Shelly Longworth and Kathryn Drysdale, pictured) joining in on the holiday fun. The new series also continues with the idea of using celebrity cameos, with Cilla Black due to appear in the first episode.
Derren Litten is running a competition on his blog to win a signed DVD boxset, a signed script, a series 4 cast photo and a Benidorm cast & crew baseball cap. Details
Share this page