British Comedy Awards 2010 - Live Blog
British Comedy Awards 2010 - Live Blog
---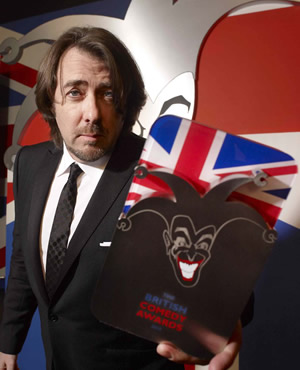 We reported live from the British Comedy Awards at London's O2 in January 2011. Here is our report on the winners and backstage gossip...
23:29 Well, that's our coverage over for the night. We'll be back next year with all the coverage of 2011's awards, but for now, thanks for joining us!
23:09 Jonathan Ross has just revealed that he ran all of the 'controversial' and personal quips by their targets first. He's also wearing a male girdle after not losing enough weight following Christmas!
23:03 Don't forget to switch over to E4 now for a behind the scenes extravaganza.
23:01 Miranda Hart picks up the Peoples' Choice Award; you also voted her sitcom as Best Overall Comedy 2010 in our own Comedy.co.uk Awards.
22:53 Russell Brand now takes the Outstanding Contribution To Comedy gong.
22:45 Best Sketch Show goes to Horrible Histories.
22:45 A deserved win for Miranda, in our humble.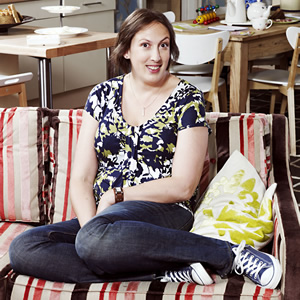 22:42 Best TV Comedy Actress goes to Miranda Hart.
22:41 Asked about their recent countrywide escapades for Red Nose Day and search for funny place names, The Inbetweeners' star Joe Thomas said "Ooh, Mudchute! That's a thinker!"
22:36 Charlie Brooker's ripping into the reporter from Sky News - safe to say that he really isn't a fan of the station!
22:33 The winner is Fonejacker star Kayvan Novak.
22:32 Best British Comedy Performance In Film up next - a bit of a slow year for the British industry here, so not too wide a range of nominees, sadly.
22:30 Samantha Spiro has picked up the Best Female Breakthrough Award, following John Bishop's win in the male category.
22:24 Alan Davies is a little worse for drink, but following complaints about a quip he made on QI, wonders whether we should apologise to the Japanese for World War II?
22:18 Charlie Brooker picks up Best Comedy Entertainment Programme for Newswipe.
22:17 A moving and heartfelt acceptance speech from Roy Clarke, thanking everyone and wishing the room well.
22:10 Roy Clarke picks up the Lifetime Achievement Award for his contribution to the world of sitcom, including Keeping Up Appearances and Last Of The Summer Wine.
22:09 To Peter Capaldi: How do you think Andy Coulson will feel tonight? "I don't know but let's hack into his phone and find out!"
22:05 ... But The Inbetweeners takes it!
22:04 Best Sitcom award up now. Miranda will be a very popular recipient, and she was rushed through the press room quicker than many others after her previous win...
22:03 Jo Brand thanks the people on her table who've let her eat everything from their plates.
22:01 Best Female TV Comic, awarded by Brian Cox and Pulling star Sharon Horgan, goes to Jo Brand.
21:54 What's that beeping? Is the press room about to be flattened by a reversing HGV? If coverage now cuts out, you know why...
21:51 Backstage interview: What next for Miranda Hart? "I'd really like to make my West End debut, and it's not just because I like saying the word 'debut'."
21:50 It was only a matter of time - Louie Spence has broken into a dance in the middle of the room.
21:47 Back in the press room, Miranda says that this is the first time she's worn a dress in 20 years.
21:46 The Writers' Guild Of Great Britain Award goes to Peep Show writers Sam Bain and Jesse Armstrong.
21:43 And he takes it!
21:43 Peter Capaldi will be a popular win for Best Male.
21:40 A murmur of laugher as Dara O'Briain counters a reporter from The Daily Mail over whether he's on TV too much or too little. After, the Mail reporter asks whether Frankie Boyle is too outrageous...
21:39 The Only Way Is Essex stars enter the room. Unsurprisingly, no one is desperate to interview them.
21:37 When asked for his favourite Channel 4 comedy, Lee Mack remarks that he loves Five Go Mad In Dorset and Ben Elton on Friday Night Live: "Are they still on?"
21:36 Remember that you can still vote in the Peoples' Choice Award!
21:33 Best Comedy Entertainment Personality: Harry Hill.
21:30 Dara says "These are the most openly bitchy awards ceremony, because frankly, we just don't mind! This is Jonathan's front room."
21:29 Predictably and utterly deservedly, Miranda picks up the gong.
21:29 Despite just finishing Series 2, the elligibility period for this year's awards covers Miranda's late-2009 debut.
21:28 Jerry Hall and Louie Spence have taken to the stage to award the Best New TV Comedy gong - what a pairing!
21:25 In post-award interview, Dara and Warwick ponder developing a double-act with the help of shoulders and scaffolding.
21:25 Best Panel Show goes to Would I Lie To You?.
21:23 Dara enters the room as Ross begins to introduce the Best Panel Show award.
21:20 First ad break now, and thank you to the girls from Channel 4 for providing a lovely range of tooth-rotting lollipop treats backstage!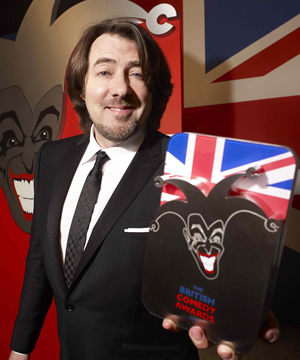 21:18 Sounds like Miranda will be a very popular winner for the Peoples' Choice Award; the only cheer we noticed from the auditorium.
21:15 A very popular choice, and McIntyre somewhat bemused by the live presentation of the award all the way up in Liverpool.
21:14 McIntyre presented with his award by the Hoff. They don't call her Amanda HOLDen for nothing - she's not passed over his award yet!
21:12 Best Male TV Comic: the winner is Michael McIntyre.
21:11 Warwick Davis too short to see above podium for the award he and Dara O'Briain are presenting - very amusing visual, and Dara bitter that it's the only award he was elligible for!
21:07 The Trip very popular in the room - confirming our awards' placing of the show as Best New TV Sitcom 2010.
21:03 The customary Jonathan Ross speech is proving as popular in the room as always. Digs at Horne & Corden, Gervais and Carr have already been ticked off.
20:55 Biggest cheer in auditorium so far: announcement that drinks will be served during the interval.
Share this page