FHM launches its 2010 stand-up competition
FHM launches its 2010 stand-up competition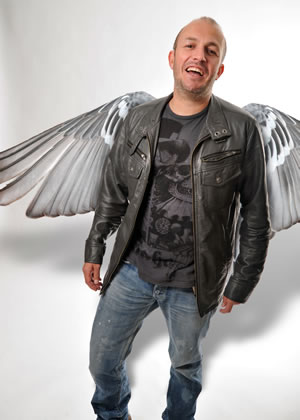 FHM Magazine has launched FHM's Stand-Up Hero, its annual search to find Britain's best undiscovered stand-up comedian.
The competition, which this year will be hosted by Australian comic Brendon Burns (pictured), has had its first prize boosted to a massive £10,000 - the same amount as the Edinburgh Comedy Awards. In total, there are 25 places available in the competition, with the acts divided into five regional heats. An expert panel will decide which acts will be invited to appear, and they will base their decision on the video clips that entrants are asked to send in of themselves.
FHM's Stand-Up Hero is open to everyone who hasn't yet enjoyed significant TV exposure. Those wishing to enter should email FHM a link to a 2-3 minute audition clip, along with 25 words on why they think they should win. The audition tape can be professionally filmed or self-shot in front of the bathroom mirror - the organisers stress that the most important thing is that it's funny. Entries should be sent to standup@fhm.com, and the closing date for audition tapes is the 13th September 2010.
All five regional heats and the Grand Final this autumn will be recorded for broadcast on ITV4 later this year. As well as performance highlights, the producers say the six part series will also cover the best and worst of the online entries and feature candid behind-the-scenes footage of the contestants.
This year's TV series follows a successful pilot episode of the 2009 contest, which was broadcast on ITV4 in Feburary. Hosted by Ed Byrne, the one-off show saw London comic Marlon Davis crowned FHM's Stand-Up Hero 2009. Davis has since gigged all round the UK and is currently appearing as part of the AAA Stand-Up show at this year's Edinburgh Fringe Festival.
Commenting on the competition, Brendon Burns said: "One of my favourite things about my job is working with new comics, not as some sort of 'expert' but as someone that made a lot of mistakes early in my career. Stand-Up is hard, really really hard and takes years to perfect, but once in a blue moon you find a freak that just knows how to do it from the offset. We're looking for that freak. This a great gig for me and one that I'll cherish, I'm properly chuffed."
To find out more about the contest visit www.fhm.com/hero
Share this page