BBC3's Mongrels accused of plagiarising C4 sitcom Pets
BBC3's Mongrels accused of plagiarising C4 sitcom Pets
---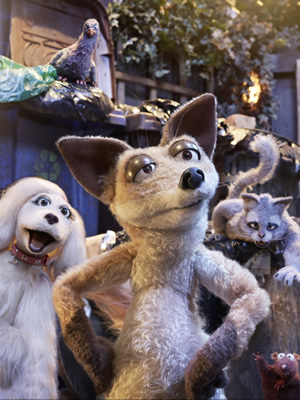 The production team behind the BBC's new animal puppet sitcom Mongrels have been accused of possible plagiarism by the creators of Channel 4 puppet sitcom Pets.
Mongrels, which began last Tuesday, is a BBC Three show focused on the lives of five anthropomorphic animals who live in the bin yard of The Lord Nelson, a pub on the Isle of Dogs, East London. The characters are metrosexual fox Nelson, self-absorbed Afghan hound Destiny, stupid cat Marion, grudge-bearing pigeon Kali and foul-mouthed psychopathic fox Vince.
However, production company Fit2Fill say they have received emails from viewers who believe that Mongrels is a partial copy of their 2001 comedy series Pets, a late-night sitcom made for Channel 4 which, like Mongrels, featured animal puppets.
The main characters in Pets were Hamish, an intellectual red setter; Trevor, a foul-mouthed bulldog; Davina, a bitter drug-addicted cat; and PJ, a bald, idiotic Afrikaans parrot who likes to drink his own urine. Although the low-budget Pets series did not get big ratings at the time, the comedy is now on iTunes where it has reportedly been downloaded over 10 million times.
Fit2Fill producer Andrew Barclay said in a press release: "We hadn't really thought about it seriously before. But we checked the BBC's Mongrels website this morning and the Beeb do appear to have hired the same puppet builders and puppeteers as Pets. We also notice that Mongrels' Executive Producer is Mark Freeland, to whom we did once pitch a Pets follow-up show." Barclay, however, then added: "I'm sure it's just a coincidence."
Reasons for suspecting plagiarism, according to the people working on Pets and those who have complained include the following: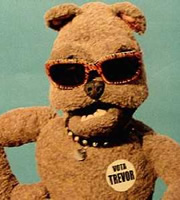 - Both shows are adult puppet sitcoms featuring a cast of animals.
- Both shows used the same puppet builders and puppeteers: Talk to the Hand.
- Mark Freeland, the executive producer of Mongrels, was pitched an idea for a Pets spin-off show back when he was the head of comedy at the BBC.
- Both shows feature a conflict between a foul-mouthed character and a more posh character (Nelson and Vince in Mongrels, Hamish and Trevor in Pets).
- Both shows feature an idiotic character (Marion in Mongrels, PJ in Pets).
- Both shows feature a self-absorbed female character (Destiny in Mongrels, Davina in Pets).
- The plotline of the second episode of Mongrels (broadcast next week), includes Vince having a litter of fox cubs and eating all but one of his young. In the plotline of the second episode of Pets (broadcast in 2001) Davina gives birth to kittens, but they are never seen because she drowns them in a toilet.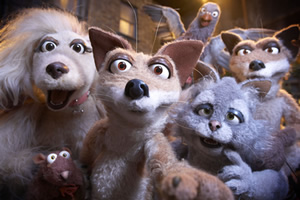 Co-writer and co-producer of Pets, Brian West also expressed his views on a BBC TV Blog post about the show. After posting his comments West posted another saying that he had just had a "VERY, VERY long telephone conversation with Stephen McCrum". McCrum, the producer of Mongrels, claimed that no-one from the BBC production team had watched Pets before or during the development and production of their series.
West then said that: "We might therefore conclude that any similarities between the two shows is 100% coincidental" and left people to judge for themselves whether or not they thought Pets had been plagiarised.
Shortly after this debate, Andy Heath, a puppet builder who worked on both shows wrote on the same blog to express his views on the issue. Heath says he worked on Pets in 2000 and then met the creator of Mongrels, Adam Miller, in 2002 while working on an ITV children's programme Ripley and Scuff. In 2004, Miller developed the idea of a show involving a fox, which over the course time developed into Mongrels.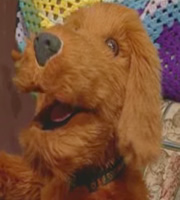 Heath wrote: "Pets was Pets. Mongrels is Mongrels. If, as a viewer, you can sit down and say they are the same, then there is little point of making any new shows, if the slightest similarity (puppets and animals) can be suggested as idea stealing. I am surprised Basil Brush hasn't been on the blower, as he is a fox, and that must be a copy! Right? I worked on both, and know for a fact where they both come from. Two very different ideas."
Some viewers have noted that MTV's Fur TV is also a puppet-based British comedy with rude animal-like characters.
Mongrels is currently being shown on Tuesdays on BBC Three. Information on how to watch Pets can be found at petscomedy.co.uk
Here is a trailer for Pets...
And here is the trailer for Mongrels...

Share this page