Porters Series 2 cast
Filming starts on Porters Series 2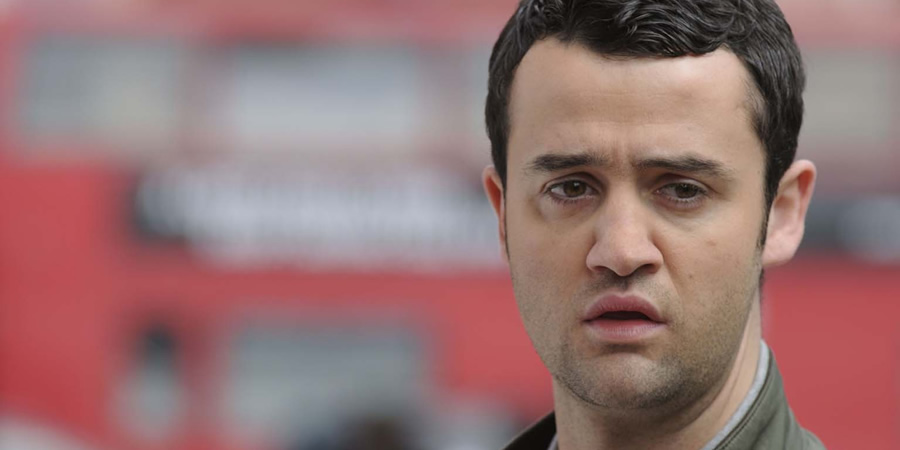 Filming has now started on the second series of hospital-based sitcom Porters.
Six more episodes are being filmed, to be broadcast on Dave later this year.
It has been confirmed today that Line Of Duty and Born To Kill star Daniel Mays is joining the cast in a regular role.
He says: "I'm thrilled to be working on these hilarious scripts and joining the hugely talented cast of Porters Series 2. Not to mention re-teaming with the brilliant director Vadim Jean who gave me my very first break, way back when!"
Mays has starred in a number of other comedies. His film credits include Swimming With Men, which is in cinemas now, and playing Walker in the 2016 Dad's Army film. He also previously starred in the 2009 sitcom Plus One (pictured) and has signed up to play Arthur Young in the forthcoming Good Omens series.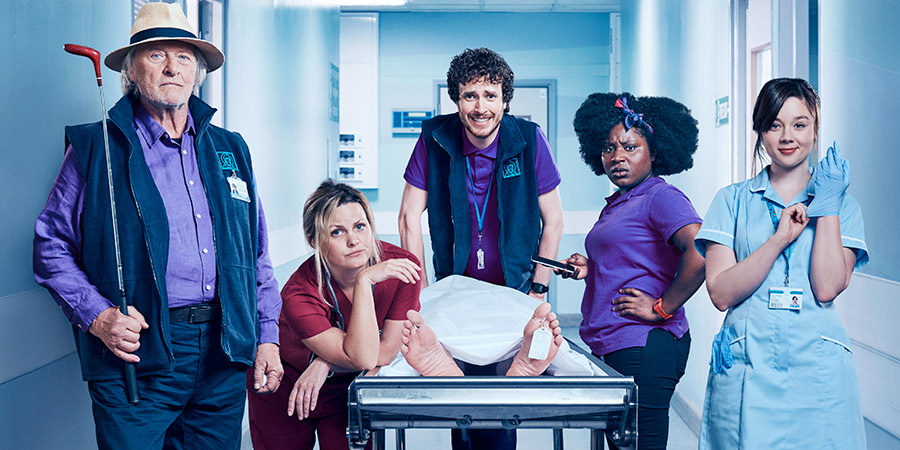 Porters, which launched in September 2017 as a three-part series, focuses on daydreaming wannabe doctor Simon (Ed Easton), beset on all sides by the eccentric staff and patients at St Etheldreda's hospital.
The new episodes are again written by Dan Sefton, who has experience of working in an A&E department in real life, and is also the writer and creator of hit ITV medical drama The Good Karma Hospital.
Series 2 of Porters will see Ed Easton return as the keen Simon Porter, with Susan Wokoma as the world-wise Frankie, Claudia Jesse as lovely nurse Lucy, Tanya Franks as hospital boss Jane, and Sanjeev Bhaskar back as surgeon Mr Pradeep.
Hollyoaks actor James Atherton also joins the cast.
However, it is not yet confirmed whether Blade Runner star Rutger Hauer, who played German porter Tillman in the first series, will be back for the next set of episodes. UKTV are reportedly still in discussions with his agent. Jo Joyner, who played Dr Kelly, does not currently appear in the Series 2 cast list either.
Speaking at the time of the recommission, Dave's Pete Thornton said: "It's really exciting to be able to confirm the return of Porters for a full series. The first three episodes set out the show's credentials as a highly original comic creation and we're very much looking forward to witnessing the cast's further adventures via the fertile imagination of one of the UK's most successful and prolific writers of recent years."
Laurence Bowen, from production company Dancing Ledge Productions, commented: "We're delighted that Porters is coming back for a second shift and look forward to sharing another round of stories from the comedy basement of St Etheldreda's hospital. Dan Sefton's gift for hilarious tales of medical mishap is second to none."
Porters will air on Dave later in 2018.
---
For updates, click the button below.
Share this page