No more Benidorm
ITV ends Benidorm after 10 years
The sitcom has run for 10 series and its stars are about to embark on a live stage show tour
ITV bosses want the sitcom to end on a high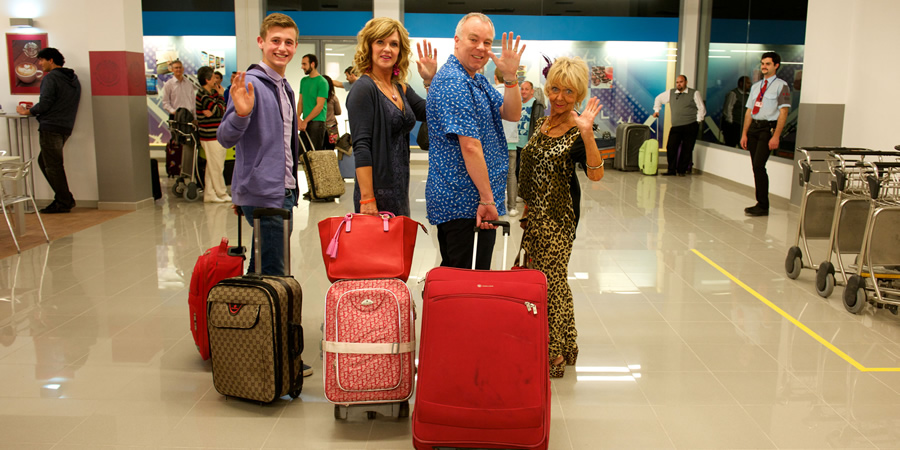 ITV has confirmed that its hit Spanish holiday sitcom Benidorm has come to an end after ten series.
The news comes as the show's lead cast prepare to embark upon a 9-month long tour of a new, live Benidorm stage show.
A source at the broadcaster told British Comedy Guide that network executives felt Series 10 was "the best in a while" but wanted the sitcom to end whilst still at the height of its popularity rather than begin to decline.
Writer-creator Derren Litten first announced the comedy's demise late last week in a BBC Radio interview, and ITV has now confirmed the news to British Comedy Guide.
An ITV spokesperson said: "We can confirm there are no plans for a further series of Benidorm. We'd like to say a huge thank you to Benidorm's creator Derren Litten and the wonderful cast and crew for all their hard work on the show over the past 10 years."
Saskia Schuster, ITV's Comedy Controller, added: "Benidorm has been a jewel in the crown of ITV comedy for the last decade. We will miss those big, bold characters and all their many fantastic, colourful escapades and we raise a 'very small large glass' of breakfast cava to writer/creator Derren Litten as the sun sets on the staff and guests of The Solana."
Launching in 2007, ten series have been broadcast in the eleven years since, with a revolving array of regular and guest cast delighting viewers. Series 10, which ran for nine episodes from March to May 2018, attracted an average consolidated audience of 4.9 million viewers, a similar figure to that enjoyed in recent previous series.
Speaking in August last year at the Edinburgh International Television Festival, ITV's Director of Television Kevin Lygo was asked what the "future of scripted comedy" was on the company's main channel, to which he replied simply, "bleak".
He explained that the proliferation and increase in soap operas have taken away both slots and appetite for sitcoms, describing Coronation Street as "genuinely really funny". He added: "It's got what sitcom had, which is that you spend time with characters and all the comedy comes from the characters."
All ten series of Benidorm are now available to buy on DVD, whilst tickets for the live tour, which begins on 7th September, are also on sale now.
---
For updates, click the button below.
Share this page