Gary1987 sitcom
People Just Do Nothing stars working on new sitcom Gary1987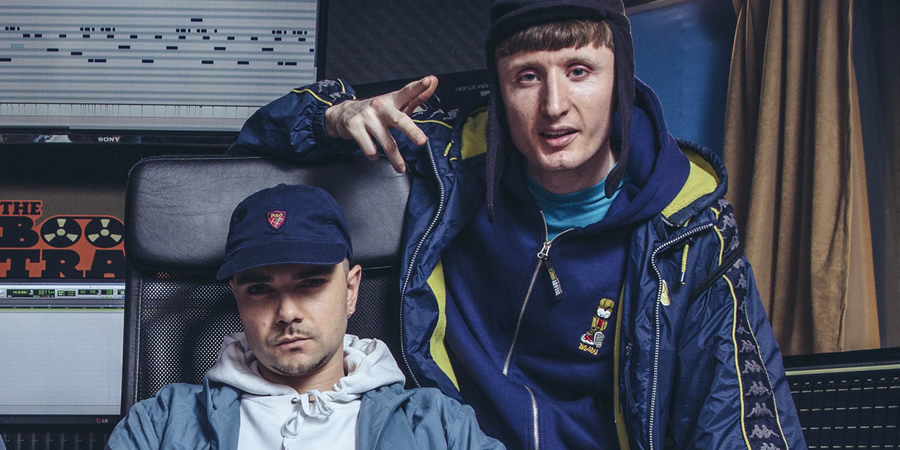 Steve Stamp and Allan Mustafa, who play Steves and Grindah in People Just Do Nothing, are working on a new virtual reality-themed sitcom.
The Kurupt FM actors and writers are working with Skins creator Bryan Elsley, and People Just Do Nothing's director Jack Clough, to develop Gary1987.
The comedy is set around the world of virtual reality. It focuses on the story of an unemployed man called Gary who enters the world of VR to try to make money, but ends up out of his depth.
Trade website Deadline the pair are in talks to star in Gary1987 as well as work behind the scenes.
Pancho Mansfield, from co-producers eOne, says: "Bryan is a brilliant force in the creative landscape which is why we couldn't be more excited to be teaming up with his production company Balloon Entertainment, co-owned with Harry Enfield as well as the talented team behind the original break out hit UK series People Just Do Nothing who were keen to develop a show set in a bigger and more ambitious world."
Bryan Elsley, who has previously worked on Kiss Me First, the Channel 4 series which blended the real world with a virtual-reality world, adds: "I'm beyond happy to be teaming up with the hilarious People Just Do Nothing team. Their freewheeling comedy style and off the wall flavour makes irresistible viewing. Balloon Entertainment is committed to working in innovative ways with strong emerging talent. Steve, Allan and Jack fit this bill exactly and we look forward to some glorious semi improvised characters, doing truly stupid things."
A fifth series of People Just Do Nothing is currently in development, to be broadcast later in the year. It is expected to bring the cult hit sitcom to a close.
Further details about Gary1987 are expected to be revealed in due course.
---
For updates, click the button below.
Share this page