Kathy Burke: All Women series
Kathy Burke to celebrate 'all things female' in Channel 4 series
Kathy Burke: All Woman - a three part documentary series - is coming to Channel 4 later this year
It will see Burke "on a mission to discover what it really means to be a woman in 2018"
Topics covered will include beauty, image, work, motherhood, sex and relationships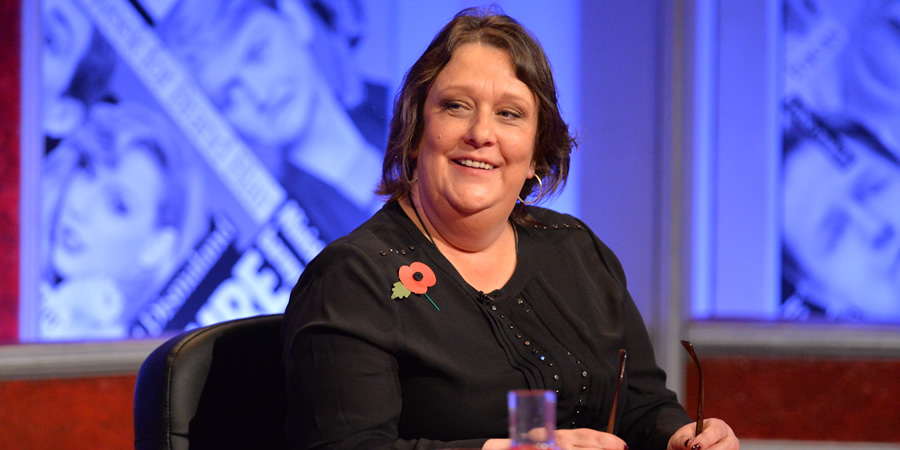 Kathy Burke is to present a new documentary series on Channel 4.
Kathy Burke: All Woman will see the award-winning actor, writer and director "on a mission to discover what it really means to be a woman in 2018".
Channel 4 says: "Never one to hold back from speaking her mind and resisting the urge to fit herself to any mould of femininity she's ever come across, Kathy Burke: All Woman is a true celebration of all things female. Kathy has a unique take on her sex and plans to step into the shoes of some very modern women to see what their different takes on femininity can tell us."
In total three hour long episodes are being filmed. They will cover "key themes that resonate with women of today": Beauty & Image, Work & Motherhood and Sex & Relationships.
The producers explain: "Kathy will tackle the big and small issues affecting women of all shapes and sizes. Along the way Kathy will meet some of the UK's most innovative and successful women, celebrities, social and political commentators as well as people from her own past. And whilst Kathy might share certain preconceptions with the rest of us, she's definitely not here to judge. Well maybe just a little bit."
Kathy Burke comments "This is a unique opportunity for me to meet ordinary and extraordinary women from all walks of life."
Lucy Leveugle from Channel 4 says: "Kathy Burke is the candid heroine we all need in our lives. We're absolutely delighted to have her on the channel celebrating wondrous women and asking the questions others simply wouldn't have the grace to get away with."
Colleen Flynn from Flicker Productions adds: "Bringing the voices of women to our screens and with the iconic Kathy Burke at the helm, we couldn't be more excited to be working with Channel 4 on what we know will be an incredibly timely series."
Burke's previous presenting experience includes Have I Got News For You (pictured) and Never Mind The Buzzcocks.
Kathy Burke: All Woman, which is currently a working title, will be shown on Channel 4 later in the year.
---
For updates, click the button below.
Share this page