Maxxx on E4
E4 orders new sitcom series Maxxx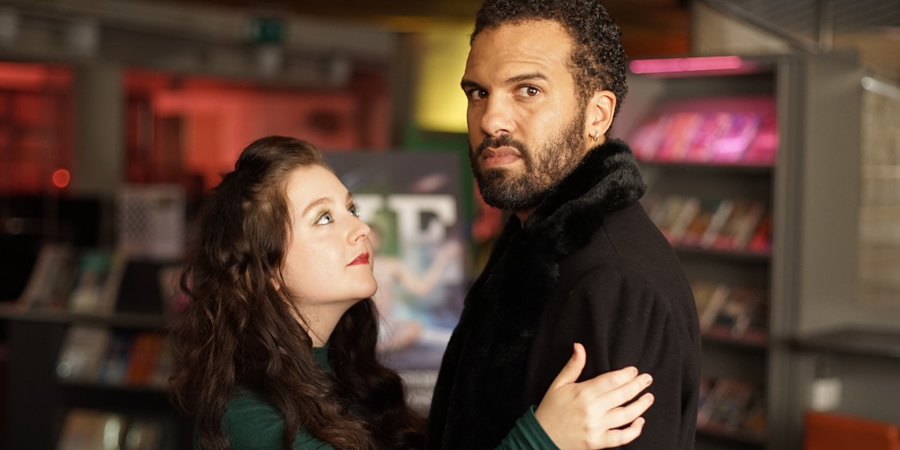 E4 has ordered Maxxx, a sitcom about a former boyband star.
The commission follows on from three short pilot episodes made for the 2017 Comedy Blaps strand.
Maxxx centres around a "formerly famous boyband star turned drug-shamed tabloid laughing stock".
Producers explain: "He's down, but not out... he's trying to make a comeback to prove to the world - but mostly to his famous popstar ex-girlfriend - that he's not the massive loser everyone says he is.
"But with his adopted teenage son Amit in serious need of daddy-advice, his cousin-slash-superfan-slash-stalker Rose popping up around every corner, and with most people thinking he's already dead, the journey back to stardom isn't going to be easy. Enter Tamzin, with her dreams of becoming an internationally respected manager. But with Maxxx as her only client, she certainly has her work cut out."
The six-part series has been written, directed by and stars The Handmaid's Tale actor O-T Fagbenle. Further casting has yet to be revealed, however the Comedy Blaps pilots (pictured above) featured Helen Monks as Rose.
Channel 4 says: "Maxxx offers an outrageous, rude, hilarious and cringe-inducing peek behind the pop world's curtain at the drugs, sex, insecurity and fragile narcissism of those who seek validation and meaning in all the wrong places."
O-T Fagbenle says: "I am thrilled to have the opportunity to write and direct Maxxx, a comedy series, which doesn't just parody the worst of our social media obsessed entertainment industry but also speaks to the narcissistic, ego maniacal and unnecessarily long winded fool in all of us. In all humility, it's likely to be the funniest series of all time."
Fiona McDermott from Channel 4 says: "O-T Fagbenle's new comedy Maxxx is smart, rude, shameless and funny as hell. In a social media obsessed world where celebrity is the only currency that really counts, Maxxx is a former-insider exiled to wrong side of the velvet rope. It's brilliantly perceptive and we can't wait to bring it to E4".
Maxxx will be produced by Luti Media, a production company known for creating iconic music videos and content for the likes of Drake, Beyoncé, Jay-Z and Zayn.
Luti Fagbenle from the company says: "With our unique understanding of youth audiences we felt it was only natural to move into the creation of content for TV. We are extremely excited to be working on our debut comedy TV series Maxxx which is the first of a slate of original drama and comedy. I cannot wait to see the audience's reaction to the world and character O-T has created with Maxxx and the surprise cameos we have in store. Very few diverse production companies like Luti Media get the opportunity to make a half hour comedy series like Maxxx so we're thrilled to be working with the brilliant team at Channel 4 and all3Media International."
Maxxx will be shown on E4 later in the year. Further casting details will be revealed in due course.
---
For updates, click the button below.
Share this page