Aisling Bea creates Happy AF
Aisling Bea creates new Channel 4 comedy Happy AF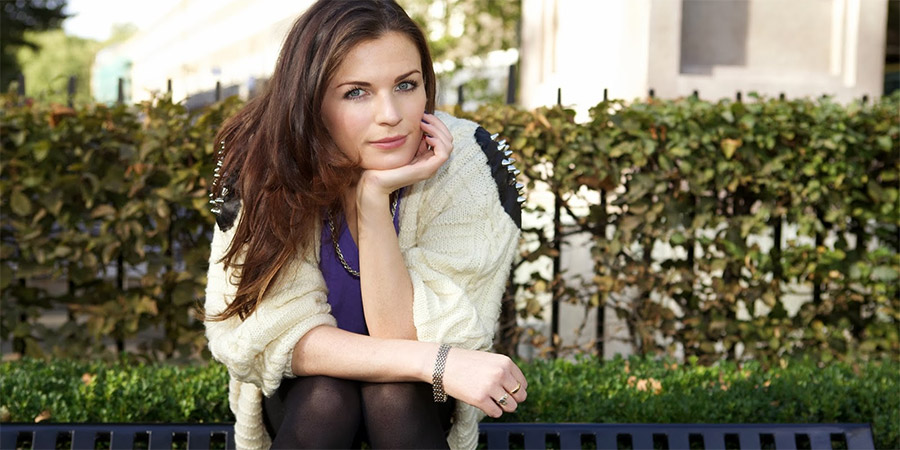 Alising Bea has written and will star in a new Channel 4 comedy series.
Happy AF focuses on a woman recovering from a nervous breakdown and is described as "a comedy about moving on, moving forward and trying to find happiness".
Bea will star as the "charming and funny" Aine, who is trying to pull her life back together after a "teeny little nervous breakdown". Her sister Shona, played by Sharon Horgan, is "increasingly worried about both Aine and her own mortality. And whether or not there's room in her apartment for her boyfriend, Vish, now that she's bought that new coffee table."
Producers add: "Aine works at a foreign language school and is a magnet for a raggle-taggle collection of foreign and lost characters who are all trying to find their own hope and happiness in this messy world."
Channel 4 explains: "Through Aine's own experiences, and through the experiences of those around her, Happy AF explores how the pursuit of happiness differs for everybody and unveils the obstacles, some social and some mental, which come between that goal and the tougher reality of daily lives.
"Happiness is a destination we all want to reach, but how we get there is never easy. Happy AF is a pin-sharp, poignant comedy which, with warmth and keen-edged wit, shows that the journey to happiness is harder for some than others."
Ailsing Bea says: "This show is my baby and I am extremely excited about it. Sharon and I have been trying to make a baby for a few years now and in the last while we've gotten some extra help in and now finally I am pregnant with a show and can't wait to give birth to it, put it in a pram and show it to everyone. This is a metaphor for making TV by the way, I am not pregnant."
Happy AF is currently a working title, and may be changed before broadcast. The show is being made by Merman, Sharon Horgan's production company. It will be directed by Alex Winckler, who previously worked on My Mad Fat Diary.
Fiona McDermott from Channel 4 adds: "In Happy AF, Aisling has created a comedy which makes me laugh, makes me cry and which frequently stops me in my tracks with its compelling and arresting portrayal of Aine's search for a little piece of happiness in a messed up world. I am thrilled to be working with Ailsing and Merman on such an intelligent, warm, witty and fearless project."
Clelia Mountford and Sharon Horgan, who are acting as executive producers for Merman, say: "Aisling Bea is such a multi-talented performer and writer and we're delighted that we're getting to make this show with her for Channel 4, the perfect home for Happy AF."
Happy AF will be shown on Channel 4 at a later date.
---
For updates, click the buttons below.
Share this page