Rob Delaney's Stand Up Central
Rob Delaney to host Stand Up Central Series 4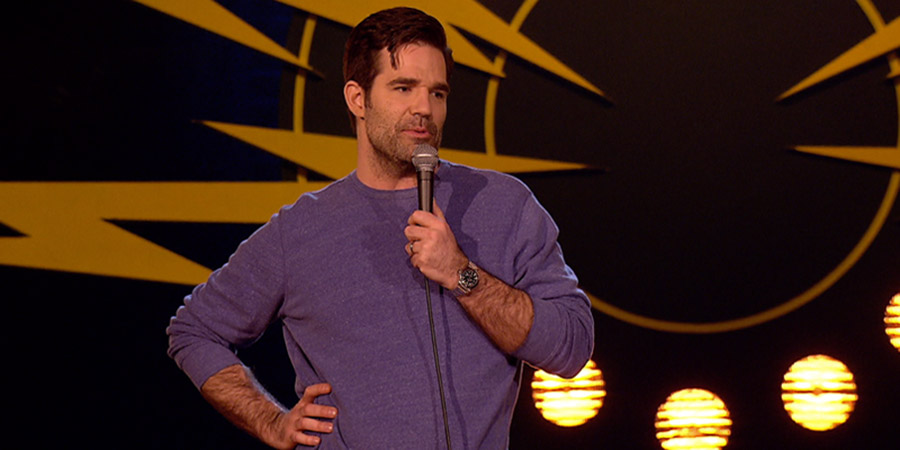 Rob Delaney has been announced as the new host of Stand Up Central.
The comedy showcase will return to Comedy Central later this year for a fourth series.
Delaney, co-writer and co-star of sitcom Catastrophe, will front eight new episodes of the show, which are due to begin filming in London in May (Tickets).
He takes over as host from Chris Ramsey, who hosted the last series. Russell Howard was the host for the first two runs of the programme, made by Avalon.
The channel says that the three series broadcast to date have reached an estimated 7.3 million viewers.
Louise Holmes, General Manager of Comedy Central UK says: "Rob has outstanding stand-up credentials and we are delighted to be home to his uniquely cool and charismatic brand of comedy. I'm thrilled to have him take the reins of the new series which promises to bring the very best stand-up to our comedy hungry audience."
Rob Delaney adds: "I'm excited to be hosting a series for Comedy Central that will showcase a slew of great stand-ups and is also walking distance from my house."
Rob Aslett, Executive Producer for Avalon, added: "We're delighted to be working with Comedy Central to bring more of the most exciting stand-ups out there to the channel and incredibly pleased to have the exceptionally talented Rob Delaney on board to host it."
Recorded at The Electric Ballroom in Camden, Series 4 will be broadcast later this year on Comedy Central.
---
For updates, click the button below.
Share this page