Car Share to return in May
Peter Kay's Car Share to return in May
Peter Kay has organised a screening in Blackpool in April to raise funds for a charity which helps children with Mitochondrial disease. He says: "I've had first-hand experience of the Foundation's work"
Update:
The Unscripted special will be shown on
BBC One
on the next bank holiday, Monday 3rd May. A re-run of Series 2 will then follow on subsequent Monday nights in May, leading up to the new final special on the second bank holiday, 28th May 2018.
See also: Our report from the recent screening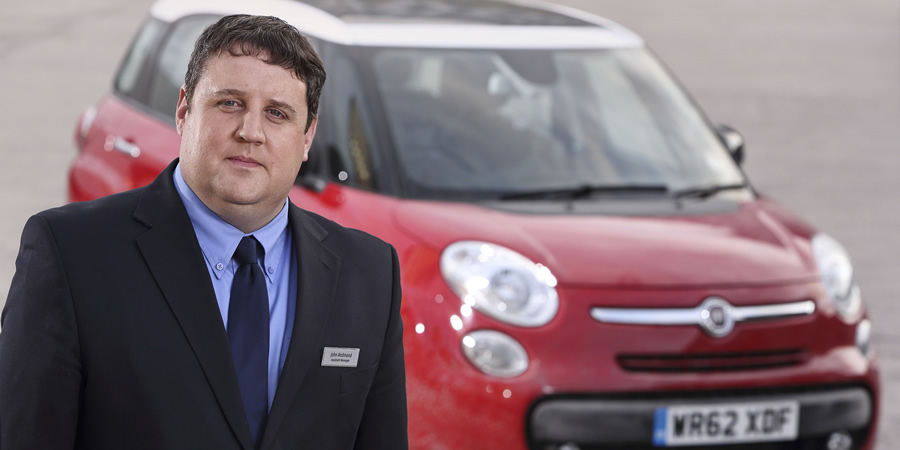 The final episode of Car Share, the sitcom starring Peter Kay and Sian Gibson is to return to BBC One in May.
The news has been revealed on the same day that Kay's Twitter feed has announced a screening of the show on the 7th April, set up by the comedian to raise funds for a charity that he has "first-hand" experience of dealing with.
In December, Kay cancelled all work, including his mammoth stand-up tour, citing "unforeseen family circumstances".
Now, in his first update since then, Kay has revealed a charity screening at the Blackpool Opera House on the 7th April, to raise funds for The Lily Foundation, a charity which supports children that have Mitochondrial disease. The chronic illness causes debilitating physical, developmental and cognitive disabilities.
Kay said in a statement: "The Lily Foundation is an inspiring charity that helps to improve the lives of children with Mitochondrial Disease. I've had first-hand experience of the Foundation's work and I'm proud to raise both awareness and much needed funds to help with the inspiring work they provide to children and their families."
The charity screening will involve four episodes, two of which have already been shown on TV, plus the premiere of the final episode and also the bonus episode, Car Share: Unscripted.
The new episodes, which were filmed at the same time as Series 2, will reveal if the characters of John and Kayleigh will have a happy ending. Fans of the show were left distraught in May 2017 when the final episode in the second series saw the duo appearing to head their separate ways.
Exact TV broadcast details for Car Share have yet to be revealed, but BCG understands that the two currently un-seen episodes are expected to be broadcast in prime-time BBC One slots over the May Day Bank Holiday, which falls at the start of May.
Tickets for the Blackpool screening go on sale on 9am on Saturday from sites including Ticketmaster
---
For updates, click the button below.
Share this page