Rob Beckett's gaming show
Channel 4 orders computer game show with Rob Beckett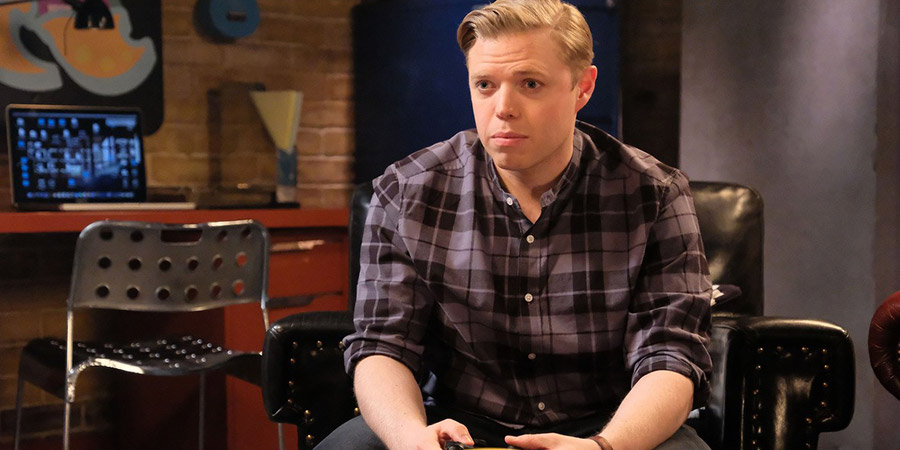 Channel 4 has ordered a new comic-factual series about computer games.
Rob Beckett hosts the new show, in which the broadcaster will partner with high street retailer GAME.
Rob Beckett's Playing For Time will see the comedian joined by a different guest in each of four episodes: Josh Widdicombe, Rachel Riley, Asim Chaudhry and Scarlett Moffatt. Each episode will see the comic and his guest "'travel back in time' to the 1980s", and having to complete a level of an iconic game from each decade in order to jump gradually forward to 2018.
Kerry Godliman will co-star as the "time lord of the space time continuum", guiding the players through each decade, dressing in the respective era's fashions and "sharing stories and reminiscing about the movies, music and crazes from each decade".
The series has been made by Rumpus Media, whose other formats include Comedians Solve World Problems and Joel & Nish Vs The World.
Rob Beckett says: "If you think being paid to play classic computer games sounds like the best job in the world...that's because it absolutely 100% is! I had so much fun playing with old friends like Sonic, Mario and Lara Croft."
Jonny Rothery, Channel 4's Commissioning Editor for Formats and Music comments: "Gaming is obviously a hugely popular part of our culture and this series takes a unique and engaging look at how gaming has evolved over the last four decades. We are looking forward to teaming up with GAME and a time travelling Rob to make Playing For Time a reality."
Emily Hudd, Joint Managing Director of Rumpus Media adds: "We are delighted to be taking a trip down memory lane with Rob, GAME and Channel 4 for what promises to be a funny gaming show and, more importantly, an opportunity for Rob to beat his all-time top score on Donkey Kong."
Natalie Amosu, Chief Marketing Officer for GAME Retail added: "The show showcases the entertainment of gaming, highlighting the social fun of playing together with friends. As a business built by Gamers for Gamers, this is our DNA, community is the heart of everything we do at GAME, so naturally we jumped at the opportunity to work with Rob and Channel 4 on a show that celebrates this."
The four-part series will be shown later in the Spring.
---
For updates, click the buttons below.
Share this page