Mister Winner gets a series
BBC orders full series of new sitcom Mister Winner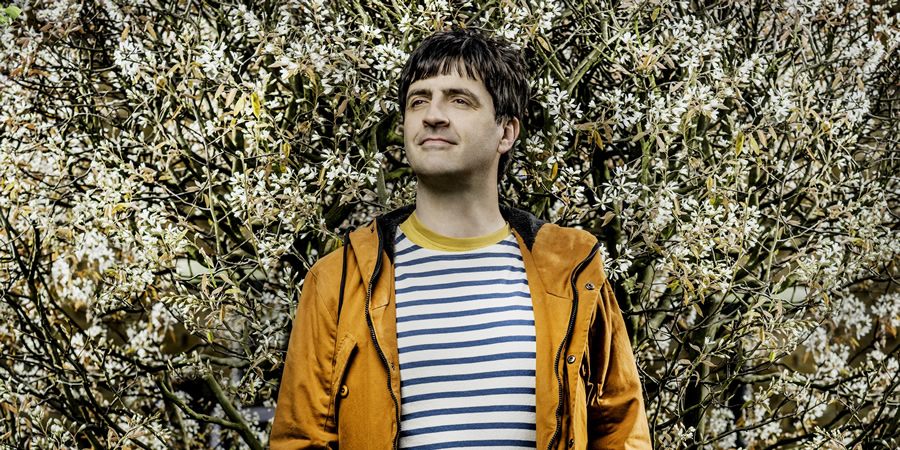 BBC One has ordered a full series of Mister Winner, a new TV sitcom starring Spencer Jones.
The news follows on from the internal success of a pilot episode, which was broadcast in September as part of the Comedy Playhouse strand.
Mister Winner, which features elements of physical slapstick comedy, focuses on Spencer Jones as the ironically named Leslie Winner. Despite all the best intentions, he is forever finding himself in disastrous situations.
Leslie was last seen winning the heart, and hand in marriage, of his girlfriend Jemma Smith (played by Aimee-Ffion Edwards), but not before his elaborate plan to propose at an aquarium "took a turn for the worse".
The pilot also featured Shaun Williamson and Dorothy Atkinson as Jemma's parents: the anxious and hot-headed Chris tried to control his anger through children's colouring books, whilst his calm and optimistic wife of 30 years, Teresa, looked on. Both characters will also return for the series.
The six new episodes will be written by Matt Morgan. The BBC says: "While supportive of their daughter's relationship, Leslie's many mishaps took their toll, especially when he accidentally electrocuted Chris's beloved koi carp. What more could possibly go wrong in the series for a man named Winner?"
Spencer Jones comments: "The pilot episode was one of the best times I've ever had on set, so I cannot wait to get stuck in again with such a brilliant, funny, and talented group of actors. Thanks very much to the BBC for getting behind us, and championing a show we all hope people will laugh at and love."
Shaun Williamson adds: "I am very excited to be part of the upcoming series of Mister Winner written by the brilliant Matt Morgan. We had had so much fun filming the pilot with so many talented people and I can't wait to get stuck in to the series."
Chris Sussman, BBC Studios' Head of Comedy and Executive Producer of Mister Winner, says: "Spencer is one of the funniest comedians around at the moment and absolutely belongs in a starring role on BBC One. After dropping him into a shark tank in the pilot, we're really looking forward to throwing him into some more life-threatening situations for the series."
Shane Allen, Controller Comedy Commissioning at the BBC, comments: "We're keen to bring Spencer's terrific talents to a wide audience on BBC One and in writer Matt Morgan there is great ambition to land a broad appeal comedy with heart, physical set pieces and lots of accidents. Audiences seem to really enjoy watching people have accidents!"
The six-part series will be filmed and broadcast in 2018.
---
For updates, click the button below.
Share this page