Michael Palin BBC special
Michael Palin's career to be celebrated in BBC Two special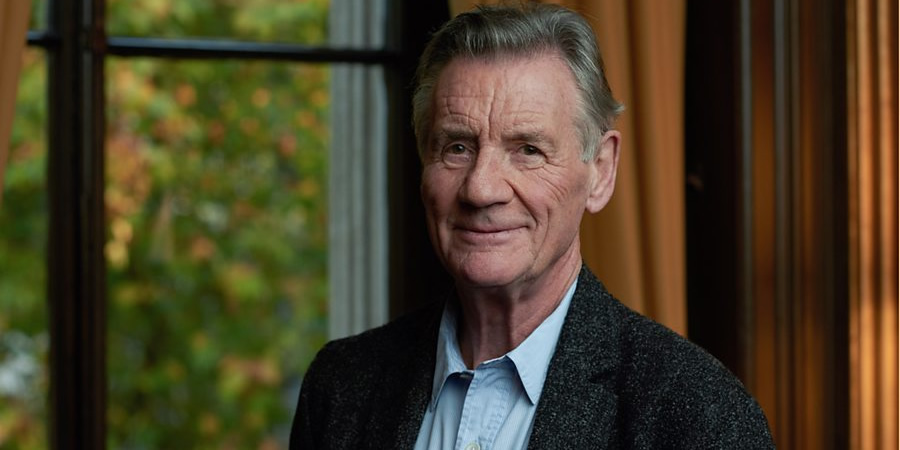 BBC Two, in collaboration with BAFTA is to celebrate the life and career of Michael Palin in an hour-long television special.
Michael Palin: A Life On Screen will reflect on the Monty Python star's "fascinating career as a BAFTA-winning actor, writer and presenter".
The programme also hears from some of Michael's closest colleagues and friends, including John Cleese, David Jason and Connie Booth, who share their fond memories and candid stories of working with him.
Clare Brown, Director of Production at BAFTA, says: "We are thrilled to have this opportunity to shine a spotlight on Michael Palin's wonderful career. Michael is hugely talented and his work has inspired so many people to discover their own love of comedy and travel throughout the past five decades.
"Following the BBC Two broadcast of Sir Lenny Henry: A Life On Screen last December, BAFTA Productions is proud to be continuing to profile incredible talent, and to make unmissable content for audiences around the world."
Katherine Allen, Executive Producer at Whizz Kid Entertainment, says: "We are delighted to be working with BAFTA Productions and BBC Two once again, to celebrate the life and career of one of Britain's best-loved actors and presenters, Michael Palin. Michael has some truly wonderful stories to tell and his in-depth interview for the programme is a joy to watch."
Kate Phillips, Controller Entertainment Commissioning at the BBC, who commissioned the programme for BBC Two, says: "BAFTA and Whizz Kid have made a terrific programme paying tribute to one of the country's most versatile talents. Whether he's making us laugh, making us cry or showing us the world through new eyes he is, and will always be, at the top of his game."
Michael Palin started out as a writer for The Frost Report and The Late Show, before the BAFTA-winning Monty Python's Flying Circus firmly established his comic reputation. As a founding member of the world-renowned comedy group he wrote and starred in 45 Python episodes and five feature films.
Palin's other roles on television have included political drama GBH, and his BAFTA-winning travel programmes, including Around The World In 80 Days, Pole To Pole, and Full Circle. His most recent acting work was in new film The Death Of Stalin.
Palin has received BAFTA recognition for his film work; in 1989 he received the BAFTA for Leading Actor for his performance in A Fish Called Wanda, and the Monty Python team was honoured at the 1988 British Academy Film Awards with the Michael Balcon Award for Outstanding Contribution To Cinema.
More recently, Palin received a BAFTA Fellowship at the British Academy Television Awards in 2013, in recognition of his outstanding and exceptional contribution to the moving image industries.
Michael Palin: A Life On Screen will be shown on BBC Two in early 2018.
---
For updates, click the button below.
Share this page