Living The Dream Series 2
Living The Dream Series 2 coming to Sky in 2018
Sky has ordered a second series of Living The Dream, its new comedy drama set in America
The new episodes will see the Pembertons continuing to try and make a success of their RV Park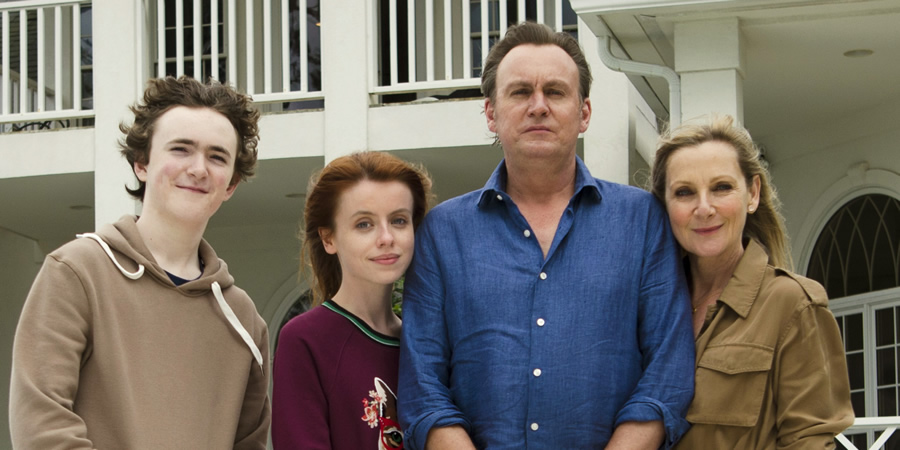 Sky has confirmed that its new comedy drama Living The Dream is to return for a second series in 2018.
The show, which stars Philip Glenister and Lesley Sharp as a couple who move to America and buy a failing RV park, is currently airing on Thursday nights, with the final episode in Series 1 due to be shown next week (7th December).
The first episode of Living The Dream attracted an audience of 830,000, making it the biggest launch of a comedy drama on Sky One since 2012.
Filming is set to start on the second series in the Spring of 2018. Glenister and Sharp will return as Mal and Jen Pemberton, who are joined by their teenage kids Tina (Rosie Day) and Freddie (Brenock O'Connor) in pursuit of the American dream.
The full cast list for Series 2 has yet to be confirmed, but most if not all of the regulars in the Kissimmee Sunshine Park are expected to reprise their roles.
Series 2, which is again being written by creator Mick Ford and filmed by Big Talk Productions will see the Pembertons continuing to attempt to make their park a financial success but having to battle with the park's long-standing tenants to get their way.
Lesley Sharp says: "I'm very much looking forward to continuing the American dream with Phil, Rosie and Brenock. Can't wait to return to the land where dreams come true?"
Philip Glenister adds: "Looking forward to continuing living our dream, and teaching the residents on the RV park how to make a proper brew!!"
Adam MacDonald, director of Sky One, comments: "It's a great pleasure to take Sky One viewers back to the sunshine state in 2018. Season one made stars of the Pembertons and in season two they'll earn their stripes. But will the locals let them? Watch this space, or as Mal might unadvisedly say... 'see you later alligator'."
Series 2 of Living The Dream will be shown on Sky One and streaming service NOW TV later in 2018.
---
For updates, click the button below.
Share this page