John Bishop chat show Series 4
John Bishop signs up for Series 4 of his chat show
John Bishop is to film a fourth series of his chat show in 2018
Channel W have ordered another 10 episodes of the format
Series 3 concludes tonight (23rd November) with an interview with Jeremy Corbyn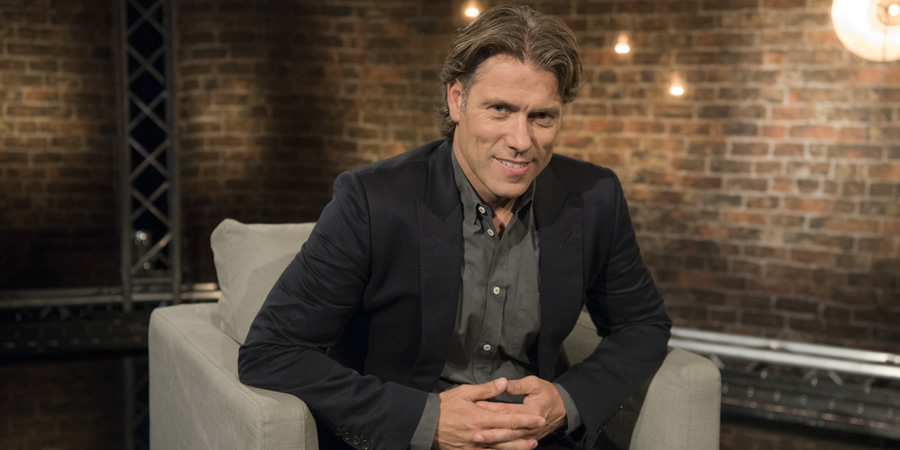 John Bishop is to return in 2018 for a fourth series of his chat show.
Channel W has ordered 10 more episodes of John Bishop: In Conversation With...
John Bishop says: "In Conversation With... has been a joy for me to be involved with. The team have worked hard to produce shows that allow each guest time to tell the story of their journey and how they found themselves to be sat in a chair opposite me having a conversation. I would find it impossible to pick a favourite because each show is, like each guest, unique. I'm delighted to be making a fourth series and I'm grateful that UKTV and W continue to support me and the show."
Hilary Rosen from UKTV's commissioning team comments: "John has welcomed so many incredible guests throughout the three series of In Conversation With... and I am very pleased to be able to bring it back for a fourth series. The high-value production and strong format matched with John's intimate approach to the conversations and collaborative relationship with Lola Entertainment are what makes this UKTV Original so enjoyable."
Adam Collings, W's channel director, adds: "I'm delighted we are extending W's relationship with John for another ten conversations. John's open and welcoming style will continue to unearth fascinating stories and personal moments with the next collection of amazing guests."
The news comes as the final episode of Series 3, an interview with Jeremy Corbyn, is set to be broadcast tonight (23rd November, 9pm). The channel says: "John has been praised for his amiable approach to the intimate conversations and his interview with Jeremy Corbyn is no different. The Leader of the Labour Party opens up for an absorbing discussion about his life and his politics, including his thoughts on Trump, the investigation into the war in Iraq, and the death of his brother."
Series 4 of John Bishop: In Conversation With... will air in [y]2018[y]. Details on the guests booked will be announced nearer the time.
---
For updates, click the button below.
Share this page