Urban Myths 2018
Sky confirms more Urban Myths episodes
---
Sky has revealed the next batch of episodes in its Urban Myths strand.
Due to be shown on Sky Arts in 2018, the stars involved include Jack Whitehall, Ade Edmondson, David Suchet, Noel Fielding, Sheila Hancock and Philip Glenister.
The three new shows are as follows:
Urban Myths: When Bowie Met Bolan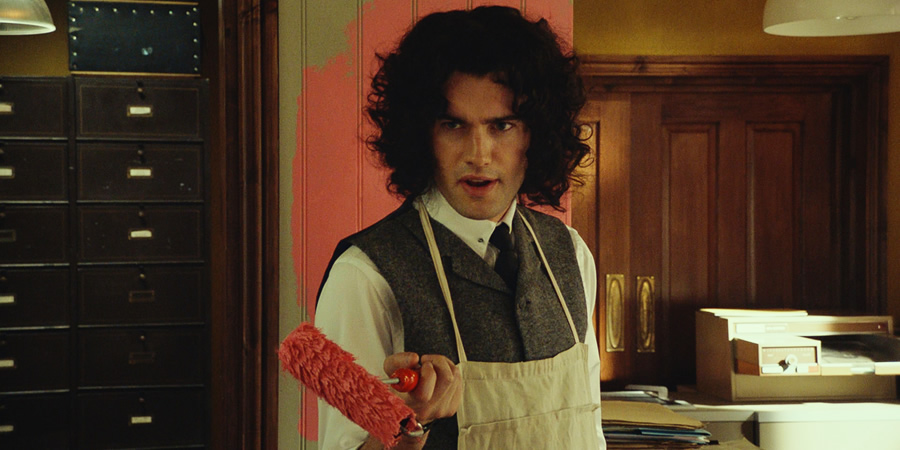 This episode focuses on the story of a young David Bowie and Marc Bolan. "As struggling teenage musicians, they were both summoned to their manager Les Conn's office in Denmark Street one morning and, in lieu of them making him any actual money by selling any records, asked to repaint his office."
The show will star Luke Treadaway as David Bowie, Jack Whitehall as Marc Bolan (pictured) and Ade Edmondson as Les Conn.
Scripted by Whitehall's regular writing partner Freddy Syborn, the episode is directed by Jim O'Hanlon. Guide
Urban Myths: The Dali And The Cooper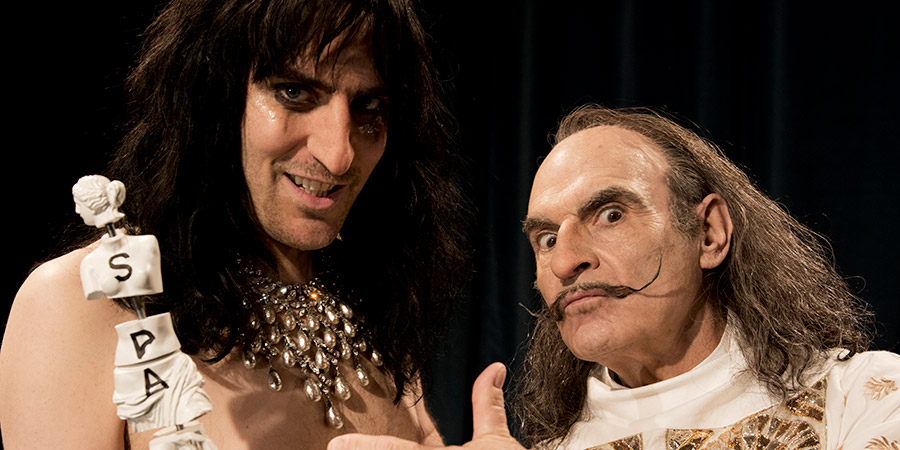 Previously announced as Salvador Dali And Alice Cooper, this episode will tell "the incredible true story of Alice Cooper's encounter with Salvador Dali in New York in 1973".
The writers explain: "Over the course of a few days, Alice Cooper was invited to one of the most surreal dinner parties ever by Dali before being asked to pose in a photo-shoot for one of the world's first holograms while wearing a tiara made up of $2million worth of gems and brandishing a shish-kebabbed statuette of the Venus De Milo."
This comedy will star David Suchet as Salvador Dali, Noel Fielding as Alice Cooper, Sheila Hancock as Gala Dali and Paul Kaye as Shep Gordon.
Written by Roger Drew and Ed Dyson, the episode is directed by Iain Forsyth. Jarvis Cocker and Richard Hawley have composed the music for the episode. Guide
Urban Myths: Public Enemy (feat. Kev Wells)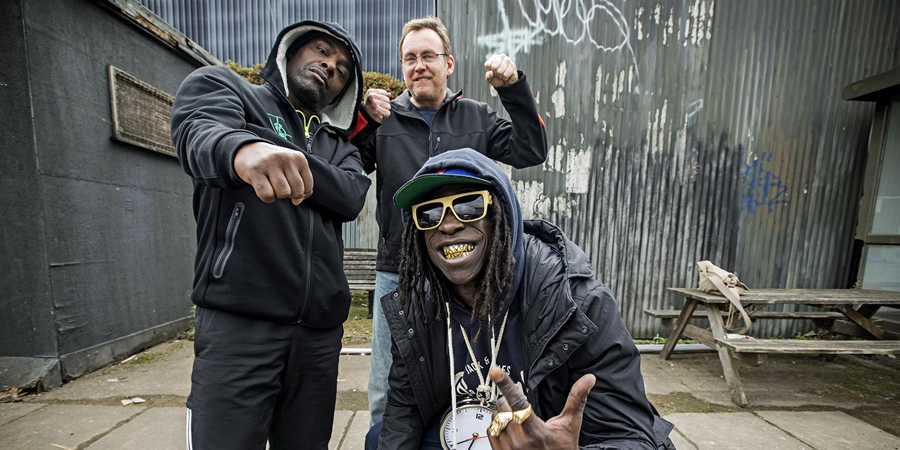 Written by Neil Webster and directed by Ben Palmer, this fictionalised special tells the story of how rap revolutionaries Public Enemy were stranded in Broomhill, North Devon, after their tour bus left without them, and "had to rely on a local bloke and his old Ford Focus to get them to their show on time".
Philip Glenister will play Kev Wells, with Paterson Joseph as Chuck D and Abdul Salis as Flavor Flav. Guide
---
A previously announced episode about the Sex Pistols by Simon Nye is also expected to be shown in 2018.
Earlier this year Sky Arts broadcast five episodes under the Urban Myths strand: Adolf Hitler The Artist, Bob Dylan: Knockin' On Dave's Door, Muhammad Ali focused The Greatest. Of All Time., Samuel Beckett linked Waiting For Andre and the self-explanatory When Cary Grant Introduced Timothy Leary To LSD.
The episode Elizabeth, Michael & Marlon was also filmed but controversy over its depiction of Michael Jackson, including complaints from the late singer's immediate family, resulted in Sky vowing not to broadcast the episode after all.
Share this page