Ranting about Christmas
ITV2 orders Christmas stand-up 'rant' show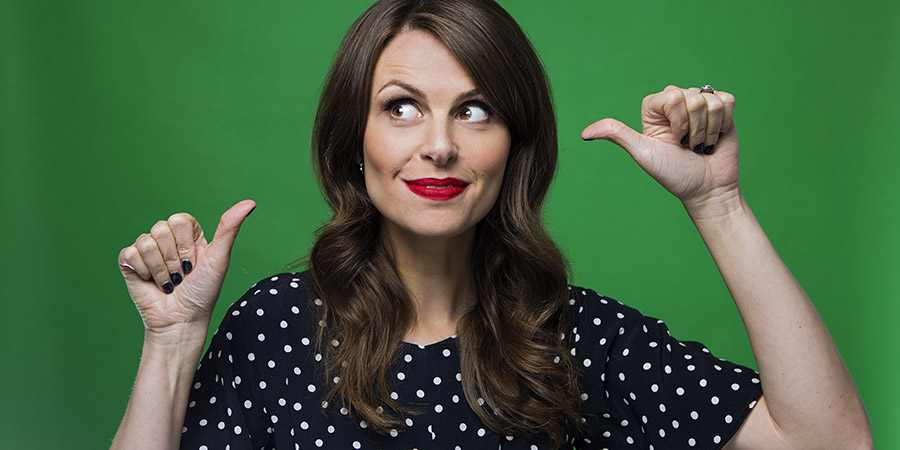 ITV2 has commissioned The Great Xmas Rant, a new comedy special to be broadcast over the Christmas period.
The feature length show's stand-up-esque "rants" will come from a range of comedians and celebrities, discussing the most aggravating aspects of the holiday season.
Producers Chalkboard say: "From the turkey, to the hangovers, to the shopping and the cringe worthy office parties, the finest comedians from TV hilariously rant in detail about what annoys them most about Christmas. The show features nostalgic archive, and famous faces sharing their pet hates about Christmas."
The programme is set to include the first major TV appearance of Edinburgh Comedy Award-nominated Lauren Pattison, as well as Murder In Successville star Tom Davis, Ellie Taylor and London Hughes.
British Comedy Guide understands that a number of other big name comedy stars are yet to be confirmed, but others already announced to be taking part in the programme include Jayde Adams, Nish Kumar, Mark Watson, Stephen Bailey, Darren Harriott, Sarah Callaghan, Kwame Asante, and Richard Gadd, plus celebrities such as Joey Essex and Chris and Kem from Love Island.
Mike Benson, managing director of Chalkboard TV and executive producer of The Great Xmas Rant, says: "Most of us have a bugbear about the festive period and with The Great Xmas Rant, the nation's favourite comedians and celebs will be given the chance to unleash their inner 'Grinch' on the ITV2 audience -- and will not doubt speak for many of us in the process. Bah humbug!"
Paul Mortimer, Head of Digital Channels and Acquisitions at ITV, adds: "Amongst the usual Christmas movies and upbeat holiday specials, ITV2's comically alternative take on the festive season will no doubt amuse tired out shoppers and party-goers with its irreverent and brutally honest take on contemporary Christmas."
Developed by Howard Cohen, the programme will be series produced by Gina Lyons, produced by Antonia Miller and directed by Ben Mallaby. Cohen and Marek Larwood are writing additional material.
---
For updates, click the button below.
Share this page