Mum Series 3
BBC Two orders a third series of Mum
Series 2 is expected to be shown in early 2018, with Series 3 filmed later in the summer
A new American adaptation of the format is also in the works, overseen by the producer of The Truman Show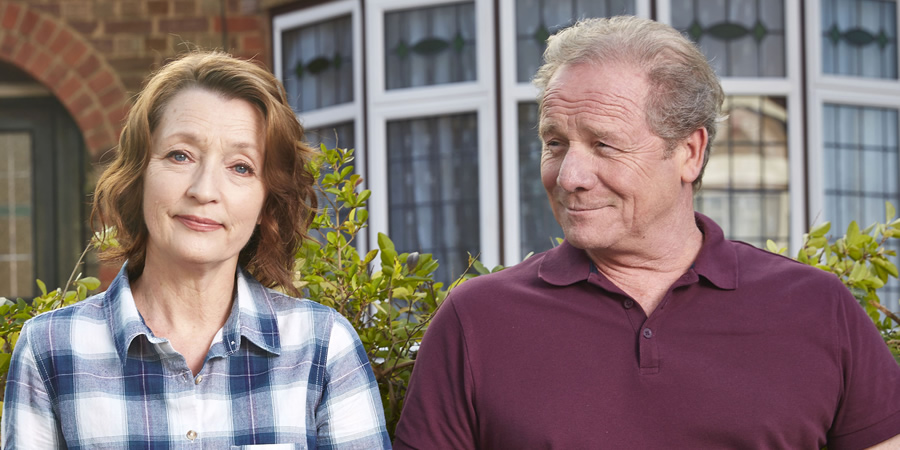 BBC Two has ordered a third series of Mum, the sitcom starring Lesley Manville as a recently widowed woman.
The news comes before the second series has been shown, indicating the high faith the corporation has in the format.
Mum stars Lesley Manville as Cathy, with the first series - broadcast in 2016 - following a year in her life as she attempted to move on from the death of her husband.
Starting with the family gathering for the funeral in January and ending on New Year's Eve, viewers saw Cathy and her family go through the major and minor events of the year. The BBC says: "It's the story of a woman finding who she is again and maybe finding love second time around."
Peter Mullan, who plays potential love interest Michael; Sam Swainsbury, aka Cathy's son Jason; Lisa McGrillis, who plays Jason's dopey girlfriend Kelly; Ross Boatman, who is Cathy's brother, Derek; Dorothy Atkinson, who portrays Derek's snobby partner Pauline; and Marlene Sidaway and Karl Johnson, who appear as Cathy's parents-in-law, are all expected to return for the new series.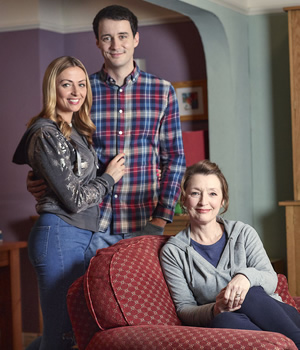 Speaking in an interview with Broadcast magazine, Executive Producer Kenton Allen from production company Big Talk praised the skill of writer Stefan Golaszewski. "I met him the day I left the BBC and he sent me two extraordinary scripts: Young, Unemployed And Lazy and The Funeral. These became Him & Her and Mum. He's one of those once-in-a-lifetime encounters - you're kept on your toes as you realise how phenomenally talented he is; he's directing Mum now, too."
Speaking today about ordering a third series, BBC commissioner Shane Allen commented: "Mum is a truly special series, combining microscopic observation of human behaviour with a heart the size of Cathy's wheelie bin. It's a privilege to be able to bring another series to BBC Two and we can't wait to see what Stefan and the team at Big Talk have in store."
It has also been revealed that an American version of the show is in development. Scott Rudin, the producer behind Hollywood hits such as The Truman Show and The Social Network, is currently developing an adaptation of the slow-paced comedy for American audiences with Homeland actor Tracy Letts.
Series 2 of the UK version of Mum is due to be shown in early 2018. The third six-part series will then go into production in the summer, for broadcast towards the end of the year on BBC Two.
Kenton Allen says: "We're absolutely thrilled to get this vote of confidence from Patrick [BBC Two's Patrick Holland] and [Comedy Commissioner Shane Allen. The BBC have been amazing supporters of Stefan and Big Talk over the last 8 years, since the very first pilot of Him & Her, and they continue to be an amazing home to nurture and develop comedy writers. Plus, all our mums will be delighted by this very good news."
Speaking at the time of the Series 2 commission about what was in store in Series 2, Shane Allen revealed: "This well-loved and warm-hearted show has been blessed with that rare alchemy of great concept, beautiful writing and terrific cast. Series 2 gives us a more positive Cathy at the core of this world as she moves forward from the lost love of Series 1, all laced with deftly drawn characters and comedy sparkle."
---
For updates, click the button below.
Share this page