The Rubbish World Of Dave Spud
CITV orders animated series The Rubbish World Of Dave Spud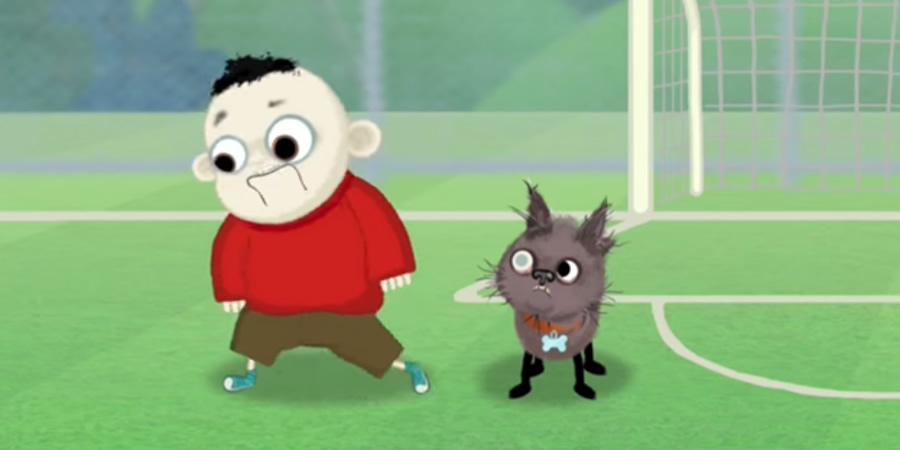 CITV - the children's channel from ITV - has ordered 26 episodes of The Rubbish World Of Dave Spud, a new animated sitcom about a disaster prone boy and his family.
Aimed at children aged 6 and over, the 11 minute episodes will focus on a child called Dave.
Creators The Illuminated Film Company explain "No matter how rubbish things get for Dave, there is always room for them to get worse... Much worse! The archetypal underdog, the fighter against the odds, the pessimistic, dead pan comedy voice... Dave Spud is... a magnet for disaster!
"It's never long before the world starts to misbehave around Dave. No matter how ordinarily his day may have begun, events frequently take a peculiar and surreal twist. When things go awry for Dave (and they do), Dave has to use every one of his average abilities to the heroic max (we use the term 'heroic' loosely) if he is to triumph during these adventures and restore normality (as normal as it can be in the world of Spud) in time for tea!"
The show has been created by Ed Foster, who also will direct the episodes.
Johnny Vegas provides the voice of Dave, whilst Gina Yashere, Philip Glenister, Jane Horrocks, Colin McFarlane and Lisa Hammond are amongst the other comedians and actors providing voices for characters.
The Rubbish World Of Dave Spud has been in development since 2013. The episodes will be ready to be shown on CITV in 2019.
Below is a video featuring pilot scenes:
---
For updates, click the button below.
Share this page