Sky Arts Horror Shorts 2017
Sky Arts announces three more comedy Horror Shorts
Sky Arts has made three more Halloween-themed comedy shorts, available on demand from 23rd October
Andi Osho, Jessica Knappett and Sheila Reid are amongst the stars
The three episodes have been directed by an all-female line-up
Sky Arts is to broadcast a second batch of comedy shorts based around the theme of Horror.
Launching on demand later this month, before coming to TV, the Horror Shorts will feature stars including Andi Osho, Jessica Knappett and Sheila Reid.
The network confirms: "A spooky collection of comedy Horror Shorts is arriving on Sky this Halloween, directed for the first time by an all-female line-up."
The three episodes have been curated by Merman, the production company overseen by Sharon Horgan and Clelia Mountford. "This collection of Halloween-themed treats brings together some of the best new and established female directing talent in a fright-fest of short-form comedy.
"Ghastly ghost tours, a wedding turned sinister and mysterious strangers harbouring scary secrets make for a spine-chilling yet hilarious collection of stories that includes: A Deal, directed by Nida Manzoor; It Should Have Been Me, directed by Emily Greenwood; and Twin Thing, directed by Kate Herron."
Sharon Horgan, who acts as Executive Producer, says: "Finding strong female voices has always been important to us at Merman because there's still an imbalance there to address. To be able to champion these women through Sky's comedy shorts was a great opportunity."
Clelia Mountford adds: "We were thrilled to have the opportunity to meet just some of the brilliant female directors in the industry for this season of shorts, and the three we are working with have reaffirmed how the female gaze can result in exciting and surprising results in comedy. At Merman we remain committed to exploring opportunities for female directors and Sky's shorts are a wonderful example of this."
Jon Mountague, Head of Sky Comedy, comments: "This series of shorts has been created by a brilliant cohort of all-female directors who are bringing something new, exciting and refreshing to the comedy line-up on Sky. Through our partnership with the extremely talented Sharon Horgan and Clelia Mountford of Merman, Sky hopes to encourage more women to get involved with directing, writing and all technical roles in comedy."
The Halloween Horror Shorts will be available on demand to Sky customers from 23rd October, and will then air on Sky Arts from 31st October.
The three shorts are:
---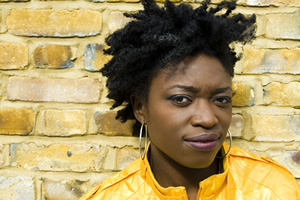 Kehinde and Taiwo are identical twins but chalk and cheese in every other respect. As historian Kehinde launches her guided tour, actress Taiwo seems determined to jeopardise its accuracy by vamping up the scare factor...
Written by Andi Osho (pictured); Starring: Andi Osho, Evelyn Mok, Jackie Clune; Directed by Kate Herron.
---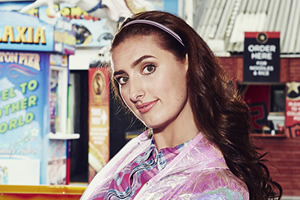 It's the morning of Kelly's wedding and she has turned into the typical bridezilla. So far only one of her bridesmaids has turned up and other strange things are happening at the hotel. Phones stop working, the door is jammed shut and there are footsteps echoing down the corridor. Is something sinister afoot or is it a case of one wedding too far for Caroline?
Written by Bex Harvey and Christian Azzola. Starring: Jessica Knappett (pictured), Jessica Regan; Directed by Emily Greenwood.
---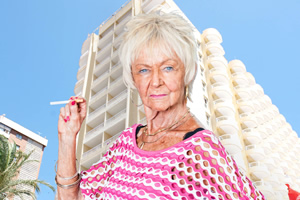 The story of Jen and her encounter with a strange woman in a pub who promises her £4m tax free in exchange for giving her scary information about her future. What does Jen do? She wants the £4m, but can she handle the knowledge this stranger will tell her?
Written by Dan Mersh; Starring: Sheila Reid (pictured), Mandeep Dhillon, Jaz Deol; Directed by Nida Manzoor.
Share this page