Last Laugh In Vegas cast
ITV confirms Last Laugh In Vegas cast
ITV has confirmed the cast for a new veteran-entertainment format, Last Laugh In Vegas
The likes of Su Pollard, Cannon & Ball and Mick Miller will perform in Las Vegas
Cameras will follow the acts as they prepare to stage a one-off show in 'Sin City'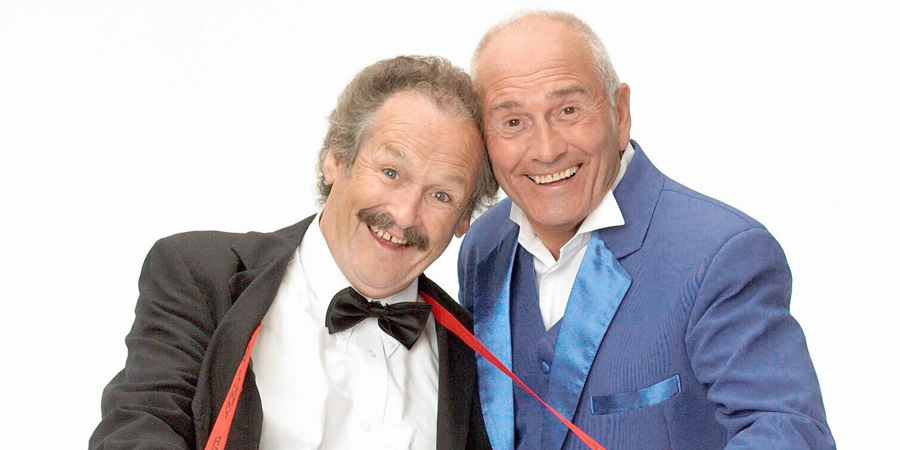 ITV has unveiled the ensemble cast of veteran entertainers for a new TV series.
The line-up of eight acts will venture to Las Vegas to work on putting together a brand new variety show.
Due to be broadcast in 2018, Last Laugh In Vegas will follow the acts "from their departure from their homes in the UK to the moment they step onto the stage in Vegas" over four episodes, with a fifth hour-long edition special showing their performance.
The channel explains: "Some of the most famous names from comedy, music and variety from the 1960s, 70s and 80s are to be given one last shot at putting on their dream gig in the variety capital of the world. The theatre is booked for one night only and eight acts will be given the chance to fulfil the dream they thought had long gone and put on a spectacular variety performance at one of the iconic venues in Las Vegas."
British Comedy Guide understands that the ultimate performance will take place on Saturday 7th October.
The line-up features double act Cannon & Ball; entertainer Bernie Clifton; comedian Mick Miller; pianist and entertainer Bobby Crush; singer Kenny Lynch; 60s pop idol Jess Conrad OBE; actor and singer Anita Harris; and actor, singer and comedian Su Pollard.
ITV add: "Viewers will also be treated to a unique insight into the legends' vast and varied careers as they look back and talk firsthand about their incredible stories."
Head Of Entertainment Commissioning Siobhan Greene says: "Last Laugh In Vegas is the chance for the audience to reconnect with true iconic entertainers, as they get the trip of a lifetime to perform in the show business capital of the world. You won't believe the names we got, and I am so happy that they, and the audience, will get to see them living their dream."
Executive Producer Sally Evans from production company Shiver says: "Working with our showbiz heroes and giving them the chance to go on a journey that genuinely means so much to each of them is such an exciting proposition. The entertainment community of Vegas won't know what's hit them!"
The series is being filmed for broadcast in 2018.
---
For updates, click the buttons below.
Share this page