Hang Ups with Stephen Mangan
Channel 4 orders therapist comedy Hang Ups with Stephen Mangan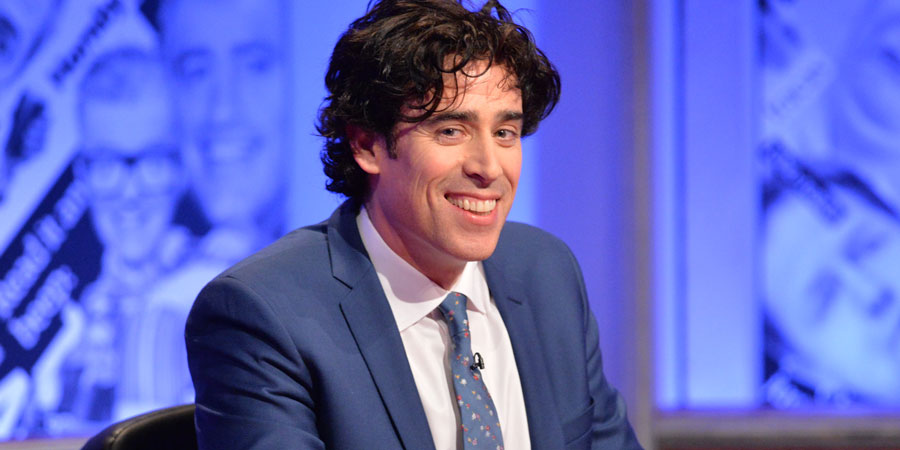 Stephen Mangan is to co-write and star in a new comedy for Channel 4.
Hang Ups has been adapted by Mangan and Robert Delamere from the American series Web Therapy created by Lisa Kudrow, Dan Bucatinsky and Don Roos.
The comedy follows Dr. Richard Pitt, a therapist with a chequered professional career, who finds himself at a crossroads in life: "a crossroads precipitated by the startling realisation that his life appears to be falling apart at the seams".
Producers say: "Hang Ups is a farcical, dark and perceptive comedy about a man trying to help other people keep their shit together while his own inexorably falls apart."
Six episodes will be filmed by production company Slam Films later this year for broadcast in 2018.
Channel 4 explain: "After the collapse of his previous group therapy practice, Richard is no longer able to conduct the traditional 50-minute sessions most therapists have with their patients. Instead, he's developed a new form of therapy - weekly quick-fire sessions with his patients which take place online, through a webcam.
"The few patients on his list present a hilarious and outrageous catalogue of neuroses, phobias, issues, anxieties and psychopathies, but even these short sessions, where he's confronted by everything from the sublime to the ridiculous, are not his greatest challenge... His patience and temperament are stretched to their limit by the daily interruptions of a demanding extended family, errant teenagers and his own trouble-filled past..."
They add: "Heavily improvised, each of Dr. Pitt's therapy sessions are startling, unpredictable, discomfiting and hilarious.
With pathos and humour, Hang Ups presents a family and a society that have the opportunity to be more connected than ever before, but who in reality find themselves utterly disconnected. Time poor and technology rich, self-obsessed and neurotic, image-conscious but insecure, the world is full of hang ups and is it any wonder why...?"
Mangan says: "People are complex and complicated and they lead messy, knotty lives. We've tried to put some of that all-too-familiar turmoil onscreen and the result, I think, is chaotic, glorious and disturbing."
Fiona McDermott, Head of Comedy at Channel 4, adds: "Stephen Mangan and Robert Delamere have achieved the almost impossible task of creating a brilliantly farcical show that is at heart a family sitcom. An ambitious, modern comedy, Hang Ups is a timely, inventive and very funny exploration of the ridiculous pile up of challenges we call modern life."
---
For updates, click the button below.
Share this page