The Establishment Club on TV
New TV format based on Peter Cook's satirical Establishment club
TV channel Russia Today will broadcast a satirical series inspired by Peter Cook's Establishment club
Keith Allen will host the series, combining entertainment and talent "old and new"
A road-trip across Britain will search for a new generation of comedy talent to feature in the show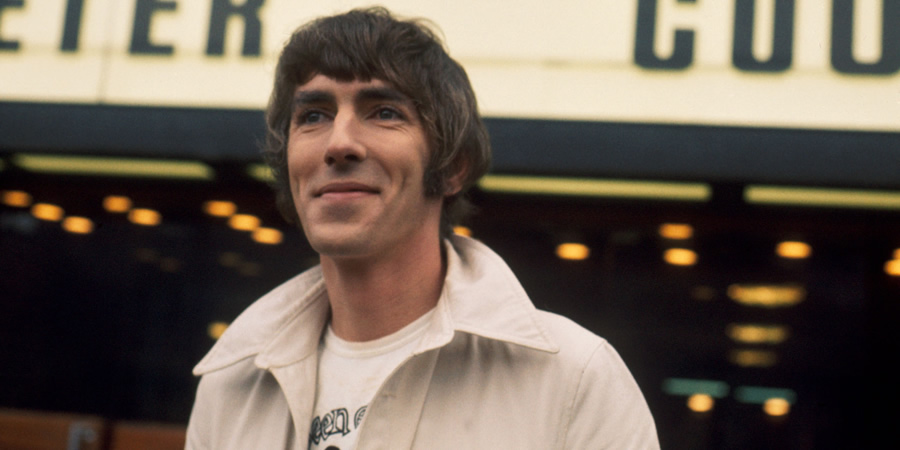 TV channel Russia Today is to launch a new series inspired by Peter Cook's legendary early-1960s The Establishment venue in Soho.
Producers will next week embark on a road trip across Britain in search of "angry" and "bold new voices" for the series, to be hosted by Keith Allen.
The original Establishment was a jazz-centric nightclub at 18 Greek Street in the centre of London's Soho, first opened in October 1961. Owned by Cook, it has retrospectively been lauded as a launchpad and crucial ingredient in the satire boom of the era, and has been noted as pivotal in one of the key relaunches of comedian Frankie Howerd's career.
The club closed after just a few years, but Cook's widow has recently revealed that he was intending to open a new Establishment venue shortly before his death, in 1995.
In 2014, comedian and actor Keith Allen revived the 'Establishment' name for a series of pop-up satirical comedy nights, and will front the new television series.
Set to be broadcast by Kremlin-controlled TV channel RT - Russia Today - the series will be produced by Mike O'Brien and film-maker and satirist Victor Lewis-Smith. Allen will also conduct "live interviews with political and social luminaries".
The producers explain: "In an age of sterile satire, we're at looking for vibrant new acts. Anyone and everyone with something to say on the state of the nation is invited to give it their best, but what is likely to make you stand out is having a unique take, or a routine that isn't just an offshoot of the tired old political commentary of the day. Stand up, poetry, song, sod it, we'll even take interpretive dance or whale music. Just as long as it's lung-collapsingly funny."
The 'Establishment Club Road Trip 2017' begins next week in Bristol, before heading to Brighton, Edinburgh, Manchester and Newcastle, aboard a bus owned by Lewis-Smith, in search of new comic talent to feature on the TV show.
The trio behind the project say: "This summer we're launching the biggest ever talent search in The Establishment Club's history. It is our view that the British comedy circuit needs a much needed cattleprod in the bollocks.
"The Establishment Club Road Trip has been set up to counter the decline of the state of satire in modern Britain. Fronted by Keith Allen, our bus will tour the UK looking for the next generation of as yet unearthed comic talent."
A website for the talent-searching tour is due to launch shortly at est.club, whilst a site for the larger project is now live at establishmentclub.co.uk.
Victor Lewis-Smith says: "In recent years, mainstream broadcasters seem to have given up on investing in edgy and boundary-pushing satire. Instead, support for bold new voices in comedy has come from a seemingly unlikely source - RT. Tom Walker is known for his strangely compelling spoof rants as fictional news reporter Jonathan Pie, a role that he first platformed on RT. Satirical current affairs show News Thing makes Have I Got News For You look like Blue Peter, just without the coked-up presenters.
"And now, The Establishment Club is delighted to be working with RT on a revival of its ground-breaking format. The legacy of Peter Cook has found a new home!"
Further details about the new series and winners of the talent search are expected to be published later in the year.
---
For updates, click the buttons below.
Share this page