Mister Winner pilot
Mister Winner announced as BBC Comedy Playhouse pilot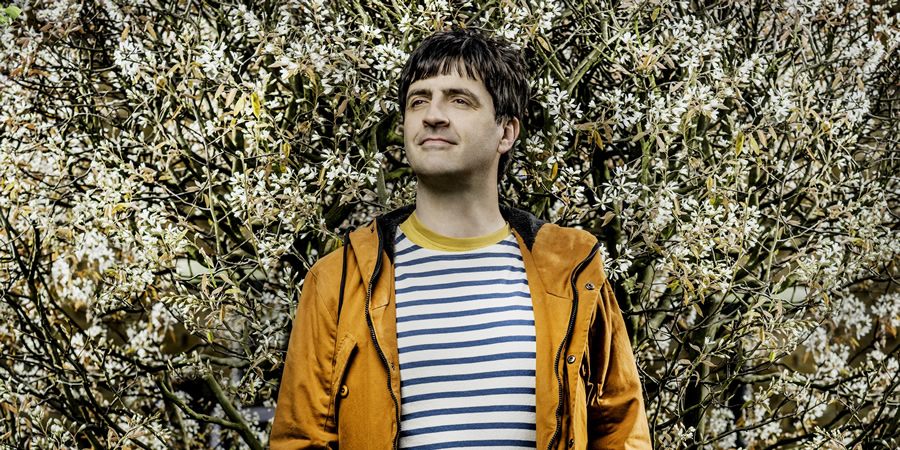 Mister Winner has been announced as one of the sitcom pilots in this year's BBC Comedy Playhouse season.
The show stars Spencer Jones as Leslie Winner, a well-meaning but hapless chap who is prone to accidents, complications and landing himself in unusual and often somewhat dangerous situations.
The BBC explains: "Leslie plans to propose to his girlfriend, Jemma Smith, but unknown to him, she is having doubts about their relationship as he doesn't take life seriously enough. Jemma is a young professional from Croydon, who loves Leslie, but doesn't know if that's enough as he doesn't have a job, any money, or ever take her anywhere. But he makes her laugh more than anyone else ever has.
"Jemma's parents, Chris and Teresa, have stuck together through 30 years of marriage. Chris is managing stress with colouring books (although he didn't realise there were 'adult' ones so is frequently seen colouring in pictures of elephants and children with balloons) and Teresa refuses to take life too seriously. Both are supportive of Leslie's endeavours to win Jemma's hand in marriage, even after Leslie has an accident with Chris's prize possessions, his Koi Carp.
"Leslie attempts a big proposal on a weekend break to London. After an eventful open-top bus tour, questionable accommodation and a surprise trip to the aquarium, this all results in an impromptu swim in a shark tank. Will Leslie win Jemma over?"
Loaded and Detectorists star Aimee-Ffion Edwards will play Jemma, with Shaun Williamson and Dorothy Atkinson as Jemma's parents. Romesh Ranganathan also guest stars.
Mister Winner is being made by BBC Studios. It has been written by Matt Morgan (Hospital People), is directed by Ben Palmer (The Inbetweeners) and produced by Michelle Farr (Bluestone 42).
The pilot will form part of BBC One's 2017 Comedy Playhouse season, sitting alongside studio audience sitcoms Static and Tim Vine Travels Through Time. In total, the BBC has announced twelve new pilots. Full list
The new Comedy Playhouse season is expected to start on BBC One in late September.
---
For updates, click the button below.
Share this page