Jason Byrne hosts game show
Jason Byrne to host street-based game show Don't Say It, Bring It
Jason Byrne is to host Don't Say It, Bring It, a new street-based game show for channel Dave
The format will see Byrne challenge people to find things for cash prizes - e.g. "a butcher named Tom"
20 half-hour episodes are being filmed this summer, for broadcast on Dave later in the year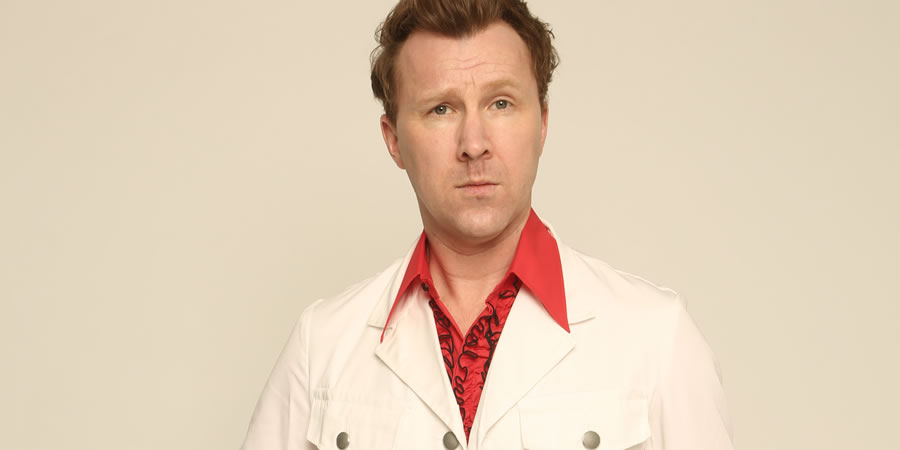 Stand-up comedian Jason Byrne is to host Don't Say It, Bring It, a new street-based game show for channel Dave.
The show challenges people to bring back the answer, but not to say it, in return for cash prizes.
Based on an original Spanish format, producers Stellify Media are making 20 half-hour episodes for Dave.
Don't Say It, Bring It will be filmed across the UK in cities and towns including Belfast, Bristol, Edinburgh, Glasgow, Newcastle, Western-super-Mare and Whitby.
The channel explains: "Each unpredictable episode will see an ebullient Jason and crew pitch up in a new town in search of willing participants. Armed with a loud hailer and a small on-screen crew, Jason will pick players - they can choose to play alone, in pairs or in a group."
Jason Byrne breathlessly says: "It's the best indoor outdoor game show I've ever worked on... Loved giving away cash to the great British public on the streets - up with this sort of thing! Don't Say It, Bring It: they didn't say it and they brought it. Apart from the ones who said it and didn't bring it. £50 to bring back a walking stick, £100 for a contact lens, £250 for a butcher named Tom - this show is so easy it's impossible!"
Executive Producer Helen Nightingale adds: "One of the many fantastic things about working with Jason is his extraordinary energy and off-the-cuff live comedy which makes this exciting fast-paced funny format really fizz with life. His energy is infectious so those playing along give it their all. Where else can someone win £250 for bringing a butcher named Tom?"
Commissioner Richard Watsham adds: "This is a new genre for origination on Dave and part of our ongoing strategy of broadening commissioning opportunities into different areas of the schedule. There are increasing opportunities for producers beyond the core comedy entertainment shows that Dave has been so successful in originating."
Dave channel boss Steve North comments: "Dave viewers have a real appetite for fresh and funny formats and I think they will love this energetic, entertaining game show. We are so happy to have Jason host his first show with us."
Matthew Worthy from Stellify Media says: "We're lucky enough to have a game show where the rules are described in the title. Which leaves room for Jason to do what Jason does best - mess around with bewildered members of the public."
Don't Say It, Bring It is in production this summer across various locations across the UK to be broadcast on Dave later this year.
---
For updates, click the button below.
Share this page