Drifters finishes
Drifters finishes after four series
Jessica Knappett, talking about her E4 sitcom, has said: "There's no more Drifters"
The comedy ran for 4 series, but a 'turbulent' time at Channel 4 means the network won't commit to Series 5
Knappett, speaking on the RHLSTP podcast, has moved on to writing other projects now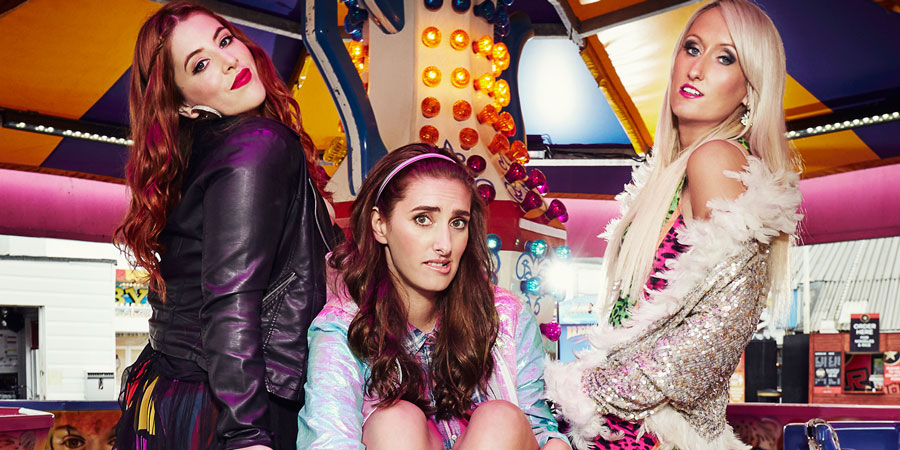 E4 sitcom Drifters has come to an end after four series, creator Jessica Knappett has revealed.
Speaking on Richard Herring's Leicester Square Theatre Podcast, Knappett said: "There's no more Drifters."
The sitcom, which launched in 2013, follows the adventures of three women who are struggling to find reasonable jobs, having now graduated from university. Knappett plays Meg, with Lydia Rose Bewley as Bunny and Lauren O'Rourke as Laura.
A total of 24 episodes were made across the four series, produced by Inbetweeners creators Iain Morris and Damon Beesley through their production companies Bwark and Fudge Park.
Explaining to Richard Herring further about why the show was coming to an end, Knappett explained: "The people at Channel 4... they said they couldn't make a decision about it until 2019, and I just think I haven't got that amount of time to wait around."
She added: "I would like to do some more but it's very turbulent at Channel 4 at the moment apparently."
The actor and writer, who is currently pregnant with her first child, said that instead she was working on scripts for different formats, adding: "I've got a new writing partner, and that's fun. She's great, so we've got a couple of things hopefully happening soon."
Knappett, who recently filmed a role in Herring's sitcom pilot Everything Happens For No Reason and has been lined-up for an acting role in David O'Doherty's sitcom Stuck, said: "I'm just writing stuff, and hoping it'll get made."
Talking further about her sitcom, she said: "I kind of feel very conflicted about Drifters - I am very proud of it on the one hand, on the other hand I'm very aware it's not a masterpiece", adding in relation to the industry: "I just feel like comedy is getting less silly."
Leaving a glimmer of hope for fans, Knappett suggested the show could perhaps return in 2019 if the commissioners "make their mind up", however then added: "I will have a 2 year old child [then]... I just can't see how I'm going to write about that period of my life any more, because I'll be beyond it."
The full RHLSTP interview can be listened to below:
Podcast page and download options
---
For updates, click the button below.
Share this page