Scot Squad Series 4
Scot Squad returns for Series 4
Police comedy Scot Squad will be back for its fourth series
The mockumentary follows the staff of a fictional Scottish nation-wide police force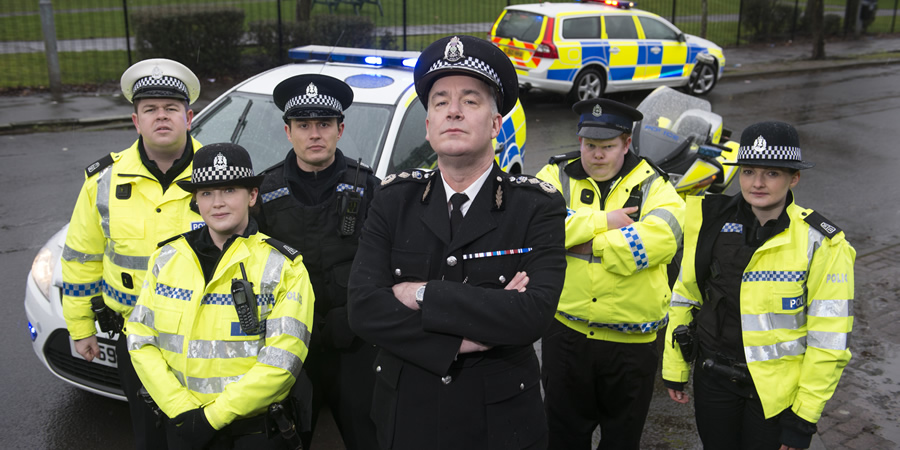 Scot Squad will be back for a fourth series.
The BBC One Scotland sitcom is a mockumentary following the Chief Commissioner and various employees of the fictional United Scottish Police Force.
Semi-improvised, the programme's ensemble cast is lead by Jack Docherty, all of whom will return for Series 4. Creator Joe Hullait and the production team are currently preparing storylines ahead of filming.
Originally piloted in 2012, the third series was broadcast in January and February this year, following a Christmas special in December 2016.
At the end of the series, press reports indicated that the show's producers were working on a live stage version of the comedy. British Comedy Guide understands that the project has been put on hold whilst the team develop the new television series, but that they believe a live stage version will still go ahead.
The BBC is expected to confirm further details about Series 4 shortly.
---
For updates, click the button below.
Share this page