David O'Doherty sitcom Stuck
David O'Doherty to pilot new TV sitcom Stuck
David O'Doherty is to star in Stuck, a new TV sitcom pilot about a ship stuck in Antarctic ice
The comedian, who also wrote the show, will star as the ship's captain, Rory Sheridan
The pilot is for Sky - if commissioned, it will be the network's first studio audience sitcom since 2002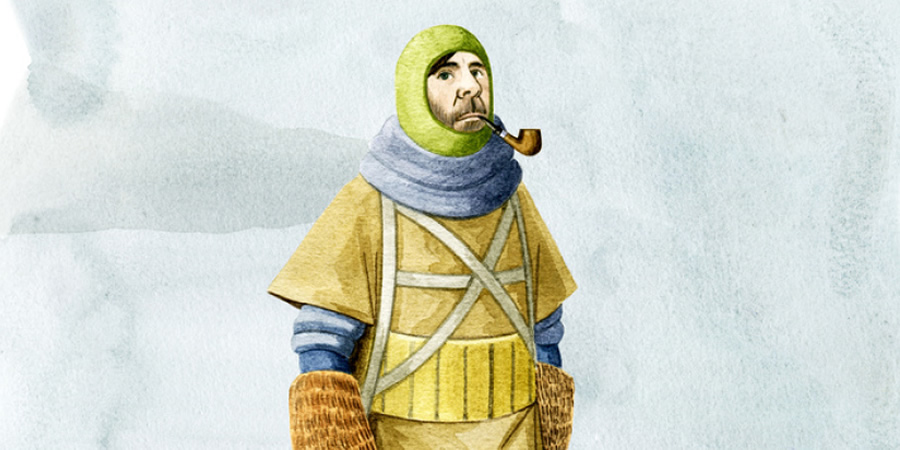 David O'Doherty is working on Stuck, a new TV studio audience sitcom.
Described as a "big, daft audience sitcom", the show - which is set in the 1900s - sees the action centred around a ship which is stuck in the ice at the Antarctic.
The premise is described as follows: "It's 1917, and a ship of fools has been wedged in the ice flow for nearly a year. Several captains have come and gone and now the task of getting the men home, or at least, keeping them in good spirits until the thaw comes, has fallen to Rory Sheridan.
"Sheridan is by his own admission, a man who knows nothing about shipping, but luckily by his side he had his trusted friend, and man of great shipping knowledge, Knopfler.
"In this pilot episode, the men's morale takes a downward spiral when the lid of a biscuit tin goes missing. It turns out the lid depicted a real and rather raunchy looking Edwardian lady and it was this that was keeping the men busy and in good spirits. However, without the lid, the brutish bully Chef sees an opportunity to stoke a mutiny and become captain of the ship herself. The lid must be found because whoever had the lid controls The Horn. And whoever controls The Horn, controls the men."
Stuck, which has been written by and stars O'Doherty, is set to be recorded in front of an audience at The London Studios on Monday 3 July. Tickets
Chortle reports that Hat Trick Productions is making the pilot for Sky. Should it make it to broadcast, Stuck will become the network's first studio audience sitcom since Al Murray's Time Gentlemen Please ended in 2002.
The script for the show is partly based on David O'Doherty's Ernest Shackleton inspired 2011 Edinburgh Fringe show Rory Sheridan's Tales of the Antarctic. The show, which picked up a number of good reviews, saw the comedian, appearing as Sheridan, delivering an illustrated talk on his not entirely successful journey to the South.
Details on whether Stuck will be commissioned for a series are expected at a later date.
8th June update: Chortle reports that Joe Thomas and Jennifer Saunders will also star in the show.
---
For updates, click the button below.
Share this page