Bobby & Harriet wedding show
Married stand-ups Bobby Mair and Harriet Kemsley get TV series
Stand-up comedians Bobby Mair and Harriet Kemsley are to star in a new TV 'reality sitcom' series
The couple's marriage will be documented by VICELAND show Bobby And Harriet Get Married
The stand-ups got married last week. The bride went into anaphylactic shock on the way to their honeymoonn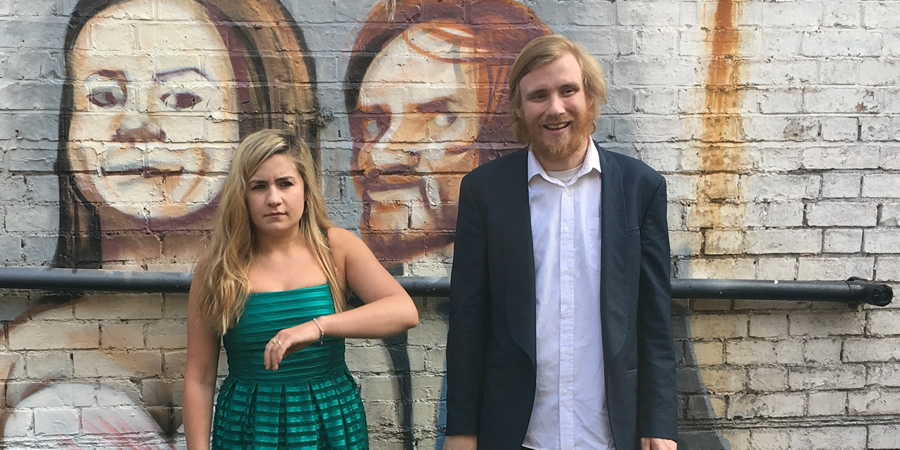 Stand-up comedians Bobby Mair and Harriet Kemsley are to star in a new TV 'reality sitcom' series.
The real-life couple will appear in the six-part series Bobby And Harriet Get Married.
Commissioned by youth-focused TV network VICELAND, the series is being produced by Rockerdale Studios.
The show documents the duo planning their wedding over the space of five weeks. Producers explain: "Structured reality series Bobby And Harriet Get Married follows stand-up comedians Bobby Mair and Harriet Kemsley. Two young people who are hopelessly, drunkenly, sweetly, confusingly in love with each other. But with just five weeks to plan their real-life wedding, a history of drugs and infidelity, and a bumpy relationship to boot, will Bobby and Harriet make it down the aisle?"
The six-part series has already been filmed, with the couple sealing their nuptials last week. An Instagram post shared by Kemsley on Tuesday reveals their honeymoon plans hit the buffers when she went into anaphylactic shock at the airport.
Bobby And Harriet Get Married is currently being edited and the six-part series will be shown on VICELAND later this year.
The show was announced as part of a raft of commissions from VICELAND, as the channel expands its output. It is working on over 20 hours of original programming, including a documentary series about the housing crisis and a development deal with the founder of web debate show BK Chat. The channel also confirmed that it had ordered a second series of Hate Thy Neighbour, the documentary show hosted by stand-up Jamali Maddix.
---
For updates, click the button below.
Share this page