League Of Gentlemen reunion
League Of Gentlemen TV special planned for Christmas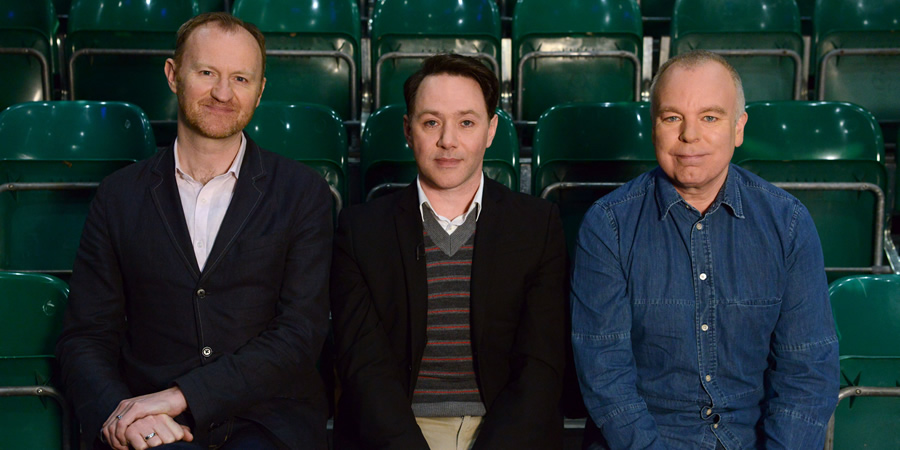 Steve Pemberton has confirmed that The League Of Gentlemen are indeed reuniting soon and are planning a new TV special for this Christmas.
Last month it was confirmed the group were looking to work together again, however details on their plans were scarce at that point. Pemberton has now clarified that they are aiming to make a 2017 festive special for television.
The star was talking on the red carpet at the BAFTA Awards. He told What's On TV: "We're going to start writing some sketches for the characters and we are going to see if we can do a Christmas special for this year."
It has been known for some time that the BBC is keen to make more of The League Of Gentlemen, and last year the Corporation said it was "highly receptive" to the idea of the show returning.
Pemberton, Mark Gatiss and Reece Shearsmith recently met up to pay tribute to Victoria Wood in an episode of Our Friend Victoria (pictured).
Together with off-screen member Jeremy Dyson, they are now beginning the work on scripts for their television return.
Having made a name for themselves in live shows, The League Of Gentlemen launched their unique brand of humour on Radio 4 in 1997. The comedy transferred to BBC Two in 1999, where it ran for three series, including an hour-long Christmas special for Series 2 in 2000. Viewers last visit to the fictional Royston Vasey was in the 2005 film The League Of Gentlemen's Apocalypse.
Further details about the new episode will likely follow later in the year.
Inside No. 9 - Series 4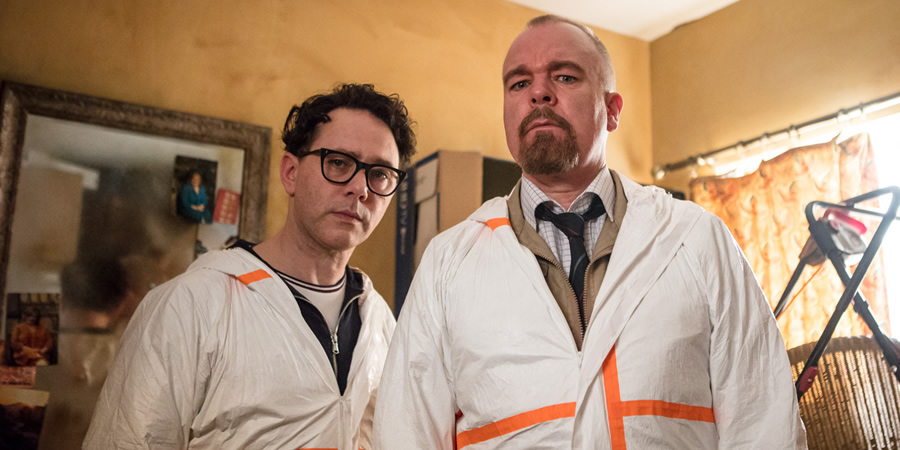 Pemberton and Shearsmith are currently in the process of editing Series 4 of Inside No. 9, which will feature guest stars including Zoë Wanamaker, Nigel Planer and Marcia Warren (more details). He told reporters at the BAFTAs that Series 4 will likely be shown on BBC Two later in the year.
Talking about Inside No. 9 further, he said: "It's a great series to do. It never gets boring. It's so different every episode." He also said the show was a great way to meet other actors and "it's one of those things that we hope people have on their wish list, like being in Doctor Who."
Aside from working on Inside No. 9 and The League Of Gentlemen, Pemberton also hinted he is working on other shows. He said: "I have a couple of other writing projects on the go which haven't been announced yet, so I can't really talk about them."
Pemberton was attending the BAFTAs as a nominee for Camping. Here is the video interview in full:
Share this page