Yonderland ends
Yonderland ends after three series
Yonderland, the fantasy comedy series of Sky 1, has been cancelled after three series
The stars announced the news on social media, saying: "A huge thank you to everyone who tuned in"
They are expected work together again, and say "we look forward to seeing you again on our next adventure"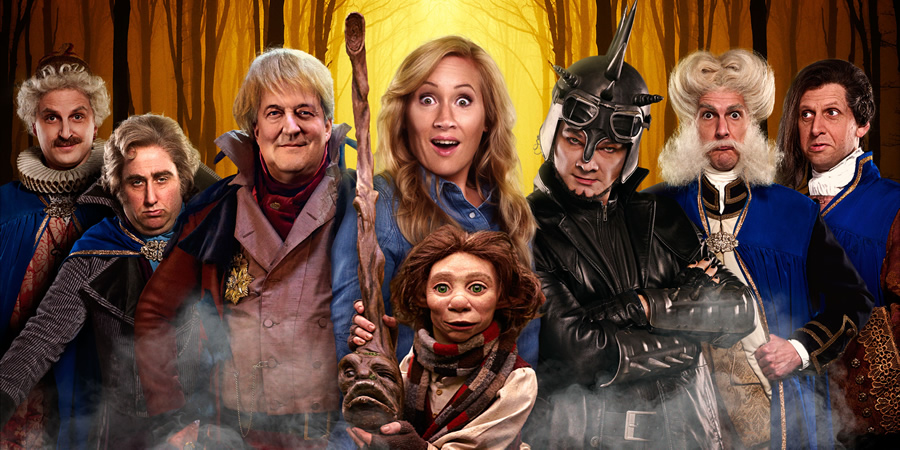 Yonderland, the Sky 1 fantasy comedy series, will not return for a fourth series.
The comedy, which follows the story of a bored housewife who is transported to a world inhabited by a collection of eccentric characters and is tasked with saving their world, launched in 2013 to much acclaim.
Written by and starring former Horrible Histories actors Mathew Baynton, Simon Farnaby, Martha Howe-Douglas, Jim Howick, Laurence Rickard and Ben Willbond, the show ran for a total of 25 episodes. Series 3, shown last year, also featured Stephen Fry, with the last instalment a feature-length Christmas special.
The cast revealed the news that the show wouldn't be returning for a fourth series via social media. Their statement is as follows:
---
After three series, and a ridiculous amount of fun, the time has come to hang up our Elders' robes. With no cliffhangers left dangling, and a Christmas Special as the cherry on top of our Yonderland cake, the decision has been made to close the portal for good.
We would like to say a big thank you to Sky Comedy and Working Title for their incredible support over the last four years, and to our brilliant crew for their tireless work across all three series.
But, most of all, a huge thank you to everyone who tuned in. We could not have asked for a kinder or more enthusiastic audience, and we look forward to seeing you again on our next adventure.
Much love,
Six idiots (Larry, Ben, Simon, Jim, Martha & Mat)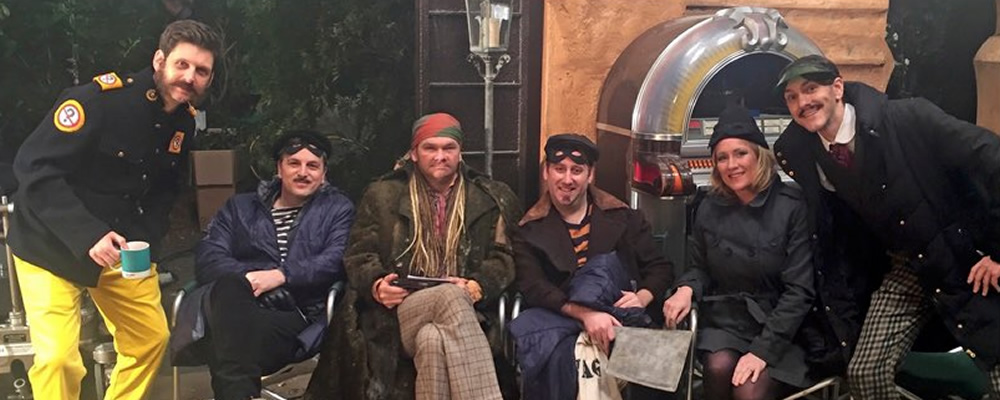 ---
Laurence Rickard commented: "It has been an absolute blast, but all silly things must come to an end. We are casting off our cumbersome robes." Meanwhile, writing on his own Twitter account, Ben Willbond said: "It's been a wonderful journey. Thanks to all you lot who've supported the show. You know who you are." Martha Howe-Douglas, who played the central role of Debbie Maddox, commented: "I had a blast playing Debbeh. Thank you to all who watched us!"
Mathew Baynton posted the following poignant picture:
Thanks for watching (if you did) #Yonderland pic.twitter.com/HDTAt0yMd5-- Mathew Baynton (@realmatbaynton) February 17, 2017
The group first rose to fame as the core ensemble cast of the award-winning childrens' sketch show Horrible Histories, and 2015 saw the release of their debut feature film, Bill, about the life of William Shakespeare when he first moved to London.
Baynton is also known for his work on comedy-thriller series The Wrong Mans with James Corden, whilst Simon Farnaby is currently promoting upcoming film Mindhorn, which he co-wrote with and stars alongside Julian Barratt.
Laurence Rickard can currently be seen as part of the ensemble supporting cast in Tracey Ullman's Show, for which he also writes.
Share this page