Katherine Ryan's hosting job
Katherine Ryan to co-host Comedy Central's Your Face Or Mine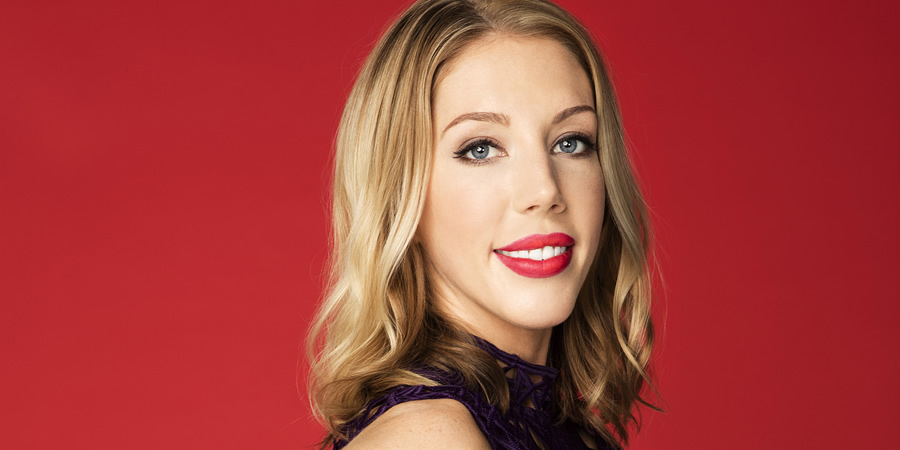 Comedy Central has announced that Katherine Ryan will co-host Your Face Or Mine, the revival of the cult-classic couples-based comedy game show in which "your face can win you cash".
Ryan will join the already announced Jimmy Carr on screen. Carr previously hosted the show on E4 with June Sarpong in the early 2000s.
Comedy Central is now bringing the format back in what it calls a "Tinder inspired" revival. They explain: "The classic couples' game show features a series of revelation-filled rounds, where couples are forced to compare their looks with other people's - and ultimately with each other's - in this relationship-testing game."
Katherine Ryan comments: "Jimmy Carr and I have a shared understanding that you've got to be cruel to be kind. I am elated to be joining Jimmy on Your Face Or Mine for Comedy Central. They were wise to bring on one of the country's humblest and most stunning women to guide couples in judging each other's looks."
Louise Holmes, VP of Programming for Comedy Central, adds: "I have been a massive fan of Katherine's for years and I am absolutely delighted she is joining the Comedy Central team to co-host the revival of Your Face Or Mine. Katherine's razor sharp wit alongside Jimmy's impeccable comedic timing make them the perfect presenting duo for a game that will test even the nation's strongest couples."
It is a busy time for Ryan. Her new six-part documentary series How'd You Get So Rich? starts on Channel 4 in March, whilst her Netflix Original Comedy Special Katherine Ryan: In Trouble will be made available in 190 countries via the subscription-based streaming platform on Tuesday 14th February.
Comedy Central has already ordered a second series of Your Face Or Mine. The first will begin filming at The London Studios on Monday.
Speaking at the time of the commission, Jimmy Carr said: "I'm delighted to be bringing back Your Face Or Mine to Comedy Central. In an age when people are forever judging individuals on how they look, placing attractiveness on a pedestal above intelligence, and forcing others to fit societal norms of beauty, why not make them do all of those things, to their loved ones, on national television and for money?"
Your Face Or Mine is expected to be shown on Comedy Central this Spring.
Share this page