Keith & Paddy film show guests
Guests announced for The Keith And Paddy Picture Show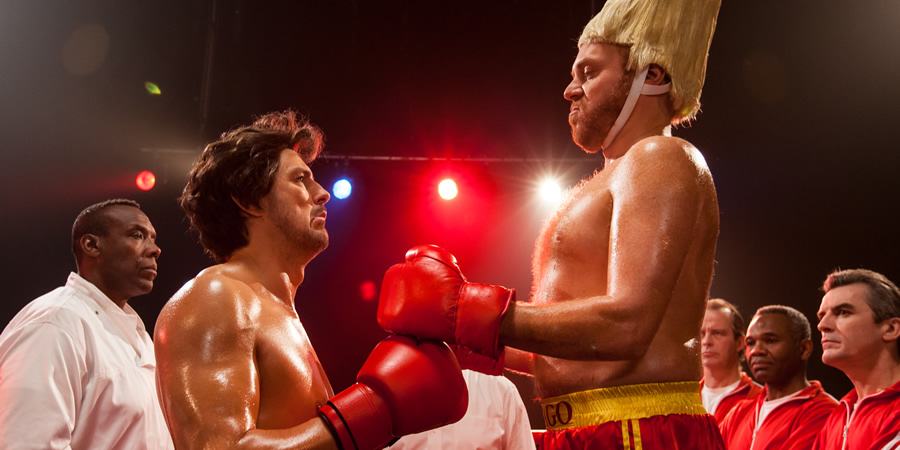 The guest stars taking part in The Keith And Paddy Picture Show, the new TV comedy format starring Keith Lemon and Paddy McGuinness, have been announced.
Filming has now completed on the five-part series, which will see Leigh Francis (as Lemon) and McGuinness paying an "affectionate and humorous tribute" to some of their favourite films, by trying to recreate them. The show follows on from the duo's previous film-based inserts into The Keith Lemon Sketch Show and the 2015 feature-length special Keith Lemon's Back T'Future Tribute.
The producers say: "Each half hour episode will be a mix of high-end film parodies and behind-the-scenes mock-doc footage following the boys as they endeavour to bring their recreations to life. What could possibly go wrong...?"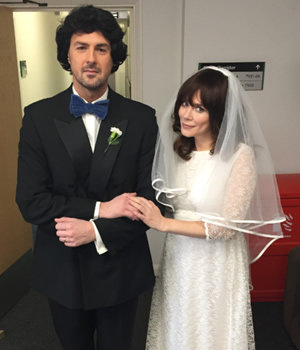 It's now been revealed that, in their spoof of Rocky, actress Anna Friel (pictured) has been cast as Adrian Balboa and popstar Marvin Humes will play Apollo Creed. Former CBBC presenter Andi Peters will appear as Mr T.
Anna Friel says: "I met Keith and Paddy a long time ago and we promised we would work together. I didn't envisage it would be playing Rocky's wife, but can tell you Paddy has a rockin' body!"
The show's version of Dirty Dancing will feature former Pussycat Doll Kimberly Wyatt as Penny Johnson. W1A star Jessica Hynes will play Marjorie Houseman, with Gavin & Stacey's Larry Lamb as Dr Houseman. John Barrowman will appear in the film too, as himself.
Kimberly Wyatt comments: "I'm thrilled to be part of this exciting, brand new show with the hilarious Keith and Paddy. Dirty Dancing is one of my all-time favourite films so I'm excited to get on the dance floor and teach Baby a thing or two!"
Meanwhile Keith and Paddy's take on Jaws will see Trollied star Stephen Tompkinson as Quint. He says: "I'm thrilled to be joining the team of The Keith And Paddy Picture Show for a more 'fishy than usual' reworking of Spielberg's legendary thriller Jaws. Just when you thought it was safe to sit down in front of your TV screens..."
Details on the other two films have yet to be officially announced, but details will become available in due course. The episodes have been written by Leigh Francis, Paddy McGuinness, Dan Johnston and Jamie Deeks and are produced and directed by Johnston and Deeks.
The Keith And Paddy Picture Show will air on ITV later this Spring. To tease the series, the stars appeared at the National TV Awards yesterday as their Dirty Dancing characters.
See tweet
Speaking at the time of the commission, Keith Lemon said: "I'm so super excited to be working with one of my best pals Paddy McGuinness. Paddy and I spoke about doing this years ago, and the dream is finally becoming a reality. I've stopped eating bread, to make it easier for Paddy to do 'the lift' when we recreate Dirty Dancing. I'm also excited to be eaten by a shark and be punched in't face by the Italian Stallion that is actually from Bolton. Word!"
Paddy McGuinness continued: "Keith and I have been mates for a long time. We're both self-confessed movie nuts so paying tribute to some of the most iconic movies scenes of all time is going to be a lot of fun! I've told him he'll have to play most of the female roles though - he's got long hair and it'll save us a few quid on wigs!"
Tuesday 14th March update - Final two films announced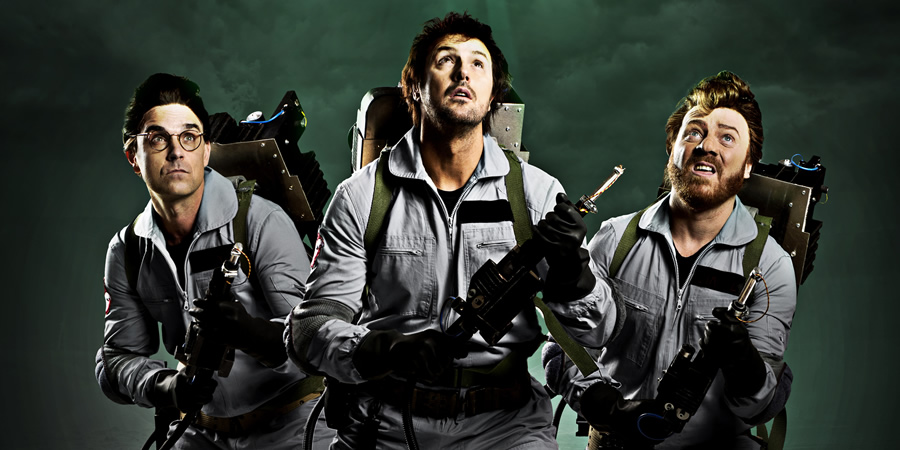 Ghostbusters sees singer Robbie Williams as Egon, presenter Emma Willis as Janine, actress Sarah Parish as Dana and former footballer turned presenter Chris Kamara as Ray Parker Jnr. Other guest stars include Will Mellor, Gary Wilmot, Vicki Michelle, Emily Atack and Bob Carolgees.
Robbie Williams says: "I had such a laugh with Keith and Paddy filming Ghostbusters and I'm thrilled to be playing Egon... I ain't afraid of no ghosts!"
Joining Keith and Paddy in Return Of The Jedi will be a cast of celebrity cameos including Michelle Keegan as Princess Leia and Ant & Dec as Ewoks. This Morning host Phillip Schofield will play Yoda, David Dickinson will be The Emperor and Jeremy Kyle will appear as himself.
Michelle Keegan says: "I'm excited to be part of this new show with Keith and Paddy and thrilled to be taking on the iconic role of Princess Leia, a strong, female heroine and all round Star Wars legend. I had so much fun and we had such a laugh filming that I can't wait for everyone to see the final result."
This story was updated on the 14th March to announce the two other film spoofs.
Share this page