David Jason documentaries
Gold orders David Jason & Only Fools documentaries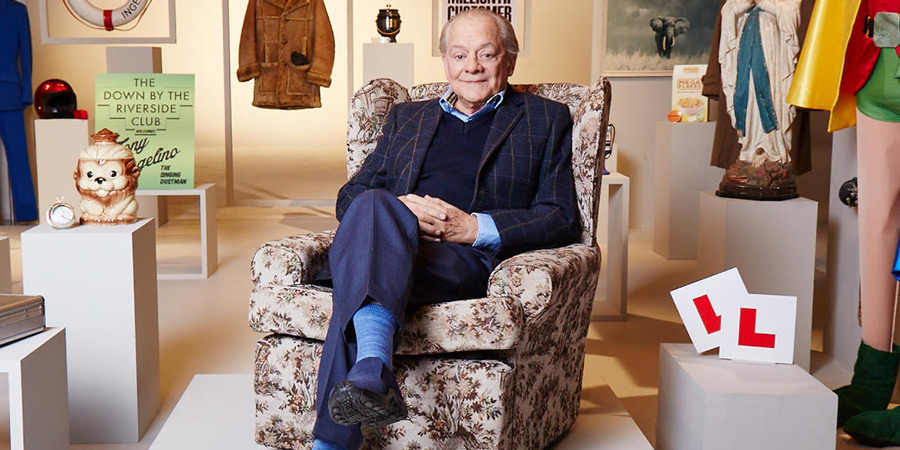 Gold has commissioned two new documentary series with Sir David Jason as part of the channel's 25th birthday celebrations this year.
David Jason: My Life On Screen is described as a "revealing, highly personal insight into the life and career of an actor who has become an undisputed national treasure, will be told in his own words". The three-part series is being produced by Shiver for the channel.
Meanwhile, North One will make The Story Of Only Fools & Horses, proclaimed as "the definitive story of Britain's best-loved TV family", for the UKTV network channel.
A five-part series, it will feature rare and unseen footage from the Trotter archives and "specially re-created moments from Del Boy's family and friends".
In David Jason: My Life On Screen, Sir David will talk about the comedy stars who inspired him, including the pivotal role his friend and mentor Ronnie Barker played in his career.
Gold explains: "He'll recall his first big television break, working alongside future Monty Python stars Michael Palin and Eric Idle on the comedy sketch show Do Not Adjust Your Set. Sir David will also treat viewers to a tour of his childhood roots in Finchley and the theatres where he first trod the boards. Plus visits to the locations of some of his most well-known shows, including Only Fools & Horses, The Darling Buds Of May and A Touch Of Frost."
Sir David himself says: "As my life on screen has now gathered variety and quantity, I am hoping that I can offer a documentary which gives the audience an accurate range of my work. Fingers crossed, it should make for an enjoyable programme to reflect the enjoyment I've had in making each and every show."
Mark Robinson, Creative Director of Shiver, said today: "We feel totally privileged to be working with Sir David on this project. He is an actor who has constantly been voted the nation's favourite TV star, so it is a dream project to be asked to tell the story of his life on screen, and to help celebrate over 50 years of an incredibly diverse career, combining classic comedy with award-winning drama. We want to reveal not just how Sir David's television journey has evolved but also why it evolved in such a way; in Sir David's story there are so many twists of fate, without which some of our all-time favourite TV moments might never have taken place".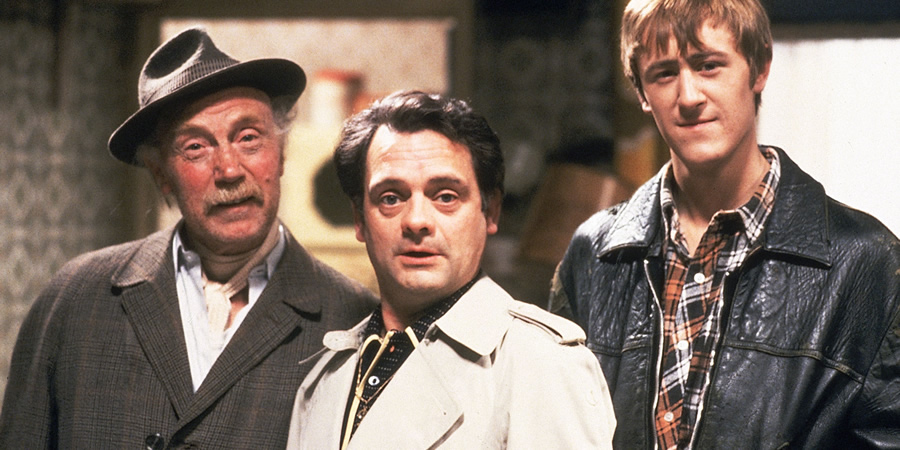 The Story Of Only Fools & Horses takes on the name of a one-off 2002 documentary about the hit sitcom. In the new series, Sir David Jason and other members of this tight-knit crew analyse their favourite sequences, experiences and memories, giving viewers unprecedented access to John Sullivan's Peckham-based masterpiece.
Sullivan, the creator and writer of the series, took part in the original documentary but died of pneumonia in 2011.
Gold also promises "an exclusive behind-the-scenes look at how certain scenes arose and how stories developed to create those well-loved comedy moments".
Sir David Jason says: "It has taken a lot of persuasion for me to take part in an official documentary about Only Fools & Horses but, as time has gone on, it seems to have been imprinted in television history and I thought it was only right that I tried to give an accurate insight into how the show was put together. In doing so, I hope we can create a definitive programme which appeals to the many fans which have been the stalwarts of the show and are growing with the next generation. It should be fun!"
John Quinn, Executive Producer for North One said: "Thanks to the late John Sullivan's family, we have access to some exclusive behind-the-scenes material. Driven by first-hand insights and anecdotes by many of those who were there, including Sir David, this will be a fresh, we hope definitive, telling of the Only Fools & Horses story."
UKTV commissioner Iain Coyle says: "What a day. I'm just so immensely proud to be working with a television icon in Sir David Jason, paying tribute to a British cultural phenomenon in Only Fools & Horses and the extraordinary legacy of John Sullivan."
Gold manager Steve North adds: "I am so excited to be working with Sir David Jason to help celebrate Gold's 25th birthday this year, and really delve into one of the most loved shows and actors on the channel. Gold viewers will get a real treat from both series, and I personally can't wait to get to know more about the man behind some of our best performing comedies on Gold. "
The eight episodes comprising the two series will be broadcast later this year on Gold.
---
To hear more news about the shows, or about Sir David, click the Like button(s) below.
Share this page