Sky Arts axes MJ show
Sky Arts scraps controversial Michael Jackson show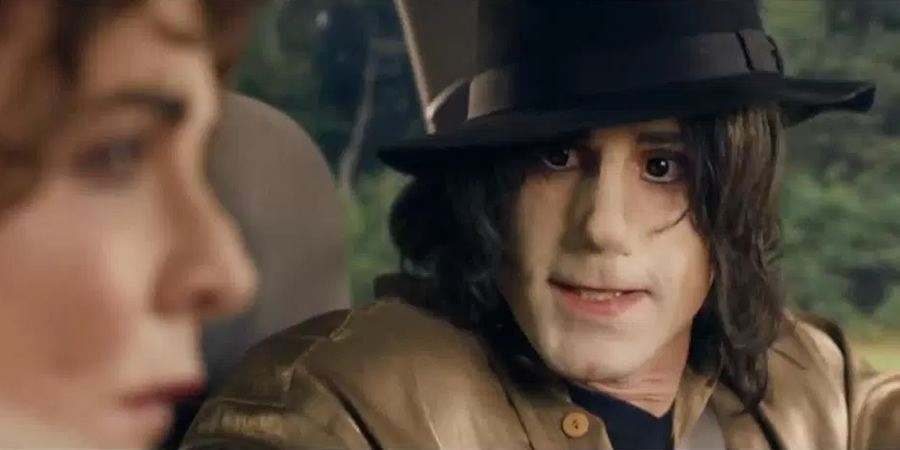 Sky Arts has scrapped plans to broadcast Urban Myths: Elizabeth, Michael & Marlon.
The one-off show, which was due to be part of the broadcaster's Urban Myths season, has caused much controversy before even being seen.
The comedy attracted criticism when it was first announced last year, particularly regarding the casting of white actor Joseph Fiennes in the role of the famous singer. A petition to boycott the episode - which asked "why the actor best known for his role in Shakespeare In Love was the first choice to play one of the world's most iconic black musicians" - has been signed by more than 20,000 people.
When a trailer for the programme was revealed this week, the depiction of the singer caused some outrage. Jackson's daughter Paris posted on Twitter "I'm so incredibly offended by it, as I'm sure plenty of people are as well, and it honestly makes me want to vomit."
The trailer has since been removed from the internet.
The programme imagines "the world's most unlikely road trip". Featuring versions of Michael Jackson, Elizabeth Taylor (played by Stockard Channing) and Marlon Brando (Brian Cox), the show - written by Neil Forsyth - imagines what may have happened if the long-rumoured story of the trio fleeing New York on 11th September 2001 is true.
The half-hour episode observes as the stars undertake "a 600-mile journey punctuated by arguments and dominated by their big egos. However, out of the spotlight and without security staff, their assistants (or much recollection of how to drive), they soon discover a life they had long forgotten."
It also featured one of the final screen performances of Star Wars actor Carrie Fisher. She played a cook in a diner that the three characters stop at.
A statement released by Sky today says: "We have taken the decision not to broadcast Elizabeth, Michael And Marlon, a half hour episode from the Sky Arts Urban Myths series, in light of the concerns expressed by Michael Jackson's immediate family. We set out to take a light-hearted look at reportedly true events and never intended to cause any offence. Joseph Fiennes fully supports our decision."
The Urban Myths strand starts on Sky Arts later this month. Described as "slightly tongue in cheek, mischievous and deliberately ambiguous", the series also feature stories such as Hitler trying to get into art school, and Cary Grant on LSD. A second batch will air in April, of which Elizabeth, Michael & Marlon was due to be part.
Share this page