More Dara O Briain's Go 8 Bit
Two more series for Dara O Briain's Go 8 Bit
Dave has ordered two more series of comedy games panel show Dara O Briain's Go 8 Bit
Series 2 and Series 3 will be extended in length, with each comprising of ten hour-long episodes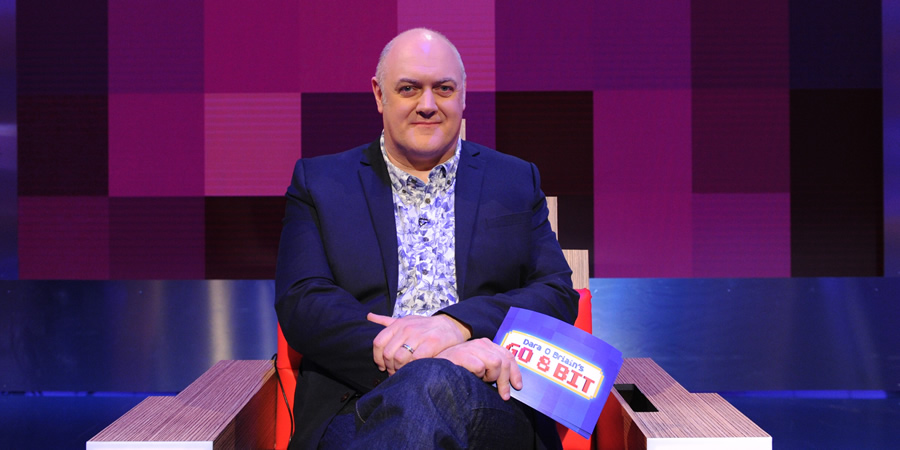 Digital channel Dave has announced that it has ordered two more series of comedy game comedy format Dara O Briain's Go 8 Bit.
Following on from the success of the first series, which aired in September, Series 2 and Series 3 have been extended in length, resulting in a total commission of twenty new hour-long episodes to be split across the two series.
Host Dara O Briain will be returning in 2017 alongside team captains Steve McNeil and Sam Pamphilon and gaming expert Ellie Gibson.
The format of the show is adapted from the live comedy night run by McNeil & Pamphilon. In each episode, Dara O Briain presides over five rounds of computer gaming challenges as two celebrity guests "reveal their truly competitive natures and whether they're secretly brilliant players, fast learners, or incredibly sore losers".
Dave says: "Once again games featured will vary all the way from the very earliest, ground-breaking names up to the latest blockbuster titles and advances in technology, while also taking in the cult classic titles that challenge conventional gaming rules. And of course every episode ends with a super-sized, physical challenge that tests the competitors in all-new, ingenious ways."
Speaking about the recommission, Dara O Briain says: "What bittersweet news. The more time I spend making this fun exciting show about video games, the less time I have to play fun, exciting video games, and I'm already pretty bad at video games. In fact, the more I make this show the less qualified I am to be a guest on it. Now there's an irony."
Iain Coyle, Dave owner UKTV's senior commissioning editor, comments: "I'm so made up we're making more of these. It's been a real breakout hit for us and I'm so delighted it's been embraced by the gaming community and Dave viewers alike. I guess that means my kids are gonna carry on pushing for that revolving sofa."
Steve North, Dave's general manager, adds: "It's really exciting to be able to make more Go 8 Bit on Dave. We had a fantastic response to the first series, and with Taskmaster returning next year as well, we've got arguably two of the most exciting, individual panel shows on television."
Donald Taffner Jr., executive producer from production company DLT Entertainment, says: "Our team did a fantastic job of adapting a live Edinburgh Fringe show into the first video game driven TV show that has been embraced by viewers of all ages and critics alike. UKTV took a chance on this format when others did not. They have been a great partner and we all look forward to producing the next two series and beyond."
Series 2 of Dara O Briain's Go 8 Bit will start on Dave in 2017 next year. Series 1 is available to catch up on UKTV Play
Episodes from the new series are due to be recorded in January and February. Tickets
Share this page