Not Going Out Series 9 and 10
BBC orders two more series of Not Going Out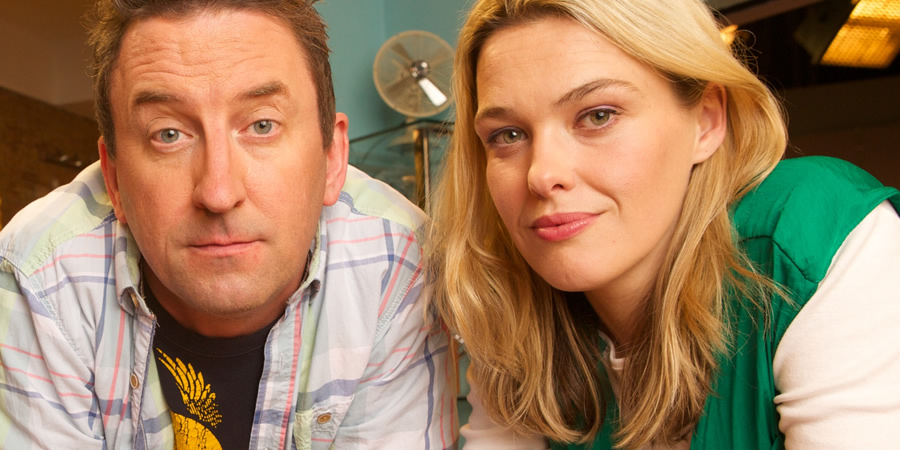 The BBC has ordered two further series of Lee Mack's hit sitcom Not Going Out.
The news means the comedy will be on TV for several years to come, and makes the show one of Britain's longest running sitcoms.
Series 8 of the comedy is due to start on BBC One in January, but it was announced at a press screening last night that the Corporation has already ordered Series 9 and Series 10.
Shane Allen, Controller of Comedy Commissioning, says: "Lee has evolved this rich comic world from bachelorhood through marriage and now parenthood very seamlessly in this new incarnation. Not Going Out has become a modern classic, joining a very elite club of long running, much loved BBC studio sitcoms, following on from the legacy of Dad's Army, Only Fools & Horses and 'Allo 'Allo!."
Lee Mack adds: "When we started I thought it might run for just one or two series. I started the show in my 30s and currently I'll still be doing it in my 50s, even if we don't do any more after that. But I'll do it as long as I'm asked because I actually like doing it."
He quipped: "I know you're supposed to do it the traditional way, of doing six episodes, then maybe another six, and finish and call yourself a classic - but I like to really drag it out! I'll do it to death."
Not Going Out launched in 2006 to little fanfare but steadily built up viewers. However, in a blow to the production it was announced in 2009 by the then-controller of BBC One that the show was being cancelled. After a backlash from viewers and lobbying from the production team, the show was reinstated. It is one of just a handful of programmes to have managed to have its cancelled status reversed.
Speaking at the time, Mack said of the cancellation: "The third series hadn't even finished being on telly! I was very shocked by it. The day after it got cancelled, the mission was on to get it recommissioned. There was never a period of mourning. So the battle started, and there was many a meeting after that. There was hope of a recommission, then there was a meeting and so on. The recommission was a long process and it took months and months."
It is rare that the BBC orders further series of a comedy before the latest series has been aired, signifying that the broadcaster now has significant faith in the format.
Executive producer Jon Thoday, joint managing director of producers Avalon Television, says: "I am delighted this brilliantly funny show by Lee Mack has such a long future and we all really appreciate the incredible support from the BBC."
Series 8, which launches on Friday 13th January, is set seven years after the last series and sees the central premise of the show altered.
Lee Mack has spoken in the past about wanting to create a more domestic family comedy and the new series sees his character, Lee and now-wife Lucy (Sally Bretton), with three children in their lives. Series preview
Series 9 of Not Going Out is expected in 2018, with Series 10 in 2019.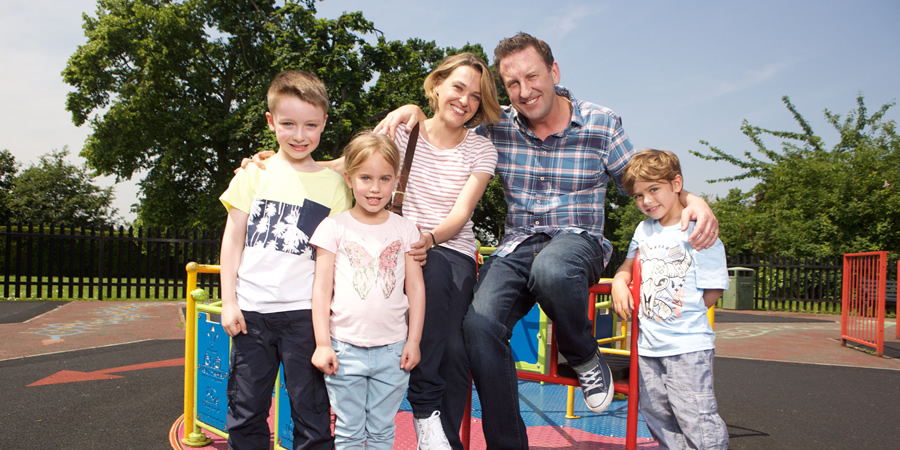 Britain's longest running TV sitcoms
The below list features TV sitcoms, ordered by the number of series they have had.
Last Of The Summer Wine (31 series)
ChuckleVision (21 series)
Birds Of A Feather (12 series to date)
Mike & Angelo (12 series)
My Family (12 series)
Never The Twain (11 series)
Not Going Out (10 series in 2019)
Are You Being Served? (10 series)
The Liver Birds (10 series)
Shelley (10 series)
Rab C. Nesbitt (10 series)
Additionally, Terry & June (9 series) would appear on this list if combined with Happy Ever After (5 series); and Till Death Do Us Part (7 series) if combined with sequels Till Death.... (1 series) and In Sickness And In Health (6 series).
Updated on 16th December with official quotes.
Share this page