People Just Do Nothing film
People Just Do Nothing film planned
The creators of People Just Do Nothing are reportedly considering making a film featuring the characters
The movie project would potentially be the finale for the show, to come after a fifth series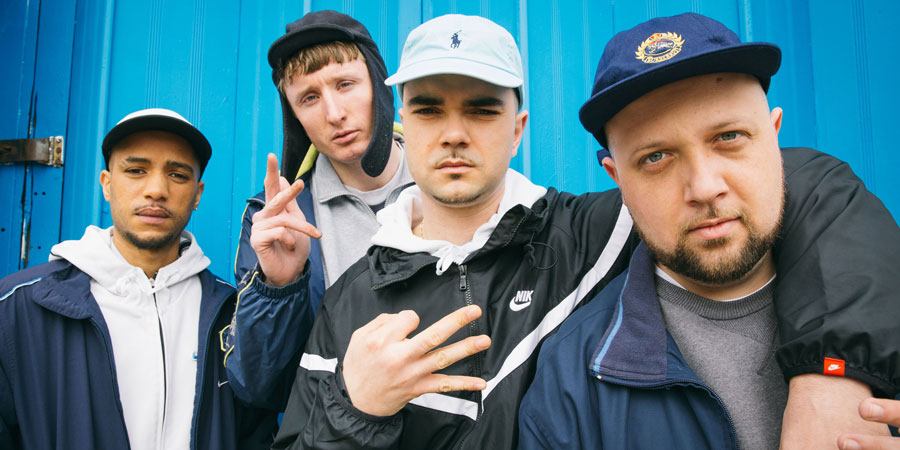 The creators of pirate radio station-set sitcom People Just Do Nothing are "talking about" the idea of making a film when the programme has finished on TV.
Producer Ash Atalla said in a newspaper interview: "We're making series four, writing it as we speak. We hope to make another series and then thinking about finishing our story with a film."
Elaborating on the idea of an extended-length offering to conclude the hit show, he said: "There are different ways to structure a film these days it needn't be a huge cinema release; there's video on demand - some kind of feature length ending to the show feels like the right thing to do."
People Just Do Nothing - which is written by Steve Stamp, Allan Mustafa and Hugo Chegwin - has grown out of a 2012 pilot to become a big hit for the BBC. The show, which is filmed in a mockumentary format, observes the actions of those behind Kurupt FM, "the second most popular pirate radio station in West London, receiving up to eight texts per show and playing the finest in UK garage and drum 'n' bass."
Last year BBC Three renewed the show for two series in one commission. Series 3 aired in August and September, with Series 4 due to be filmed and broadcast next year. If given the go ahead, Series 5 would likely follow in 2018, potentially making the movie a project for 2019.
Atalla was speaking in a wide ranging interview with The Guardian, in which he talked about his production company Roughcut.
The interview suggests the producer is still cross at the BBC's decision to turn BBC Three into an online-only channel. He says: "Now you've got all these BBC Three shows trying to repeat on BBC Two and that's a jam. You've taken away somewhere that young people knew there was stuff for them ... and it was the BBC's most ethnically diverse channel. Also the financial saving wasn't huge in the end. It was easy for the white middle class to sweep that decision away, and they did."
The first three series of People Just Do Nothing have just been released on a DVD box set. Competition
Below is a deleted scene from the DVD in which the characters of Grindah and Beats offer some tips on how to get into the music business:
Share this page