David Walliams Nightly Show
David Walliams to launch The Nightly Show on ITV
David Walliams has been announced as the first host for ITV's The Nightly Show
It's described as a "high tempo mixture of topical monologue, studio games, celebrity guests, experts and VTs"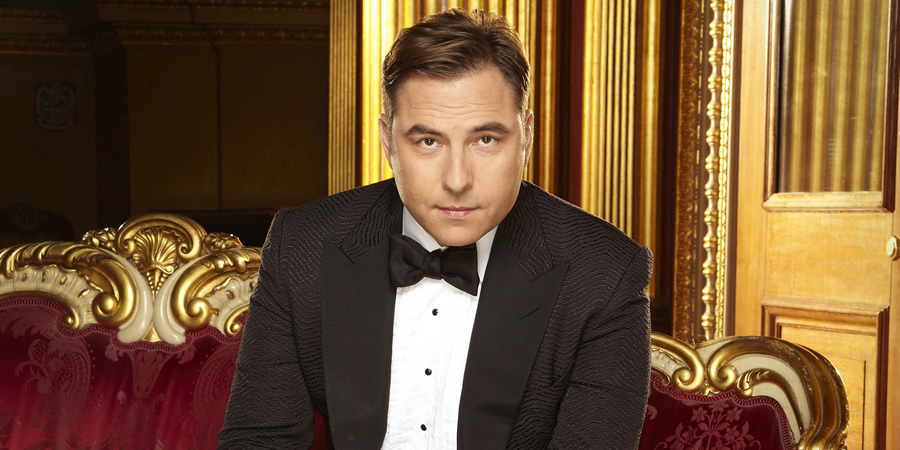 David Walliams has been announced as the first host of The Nightly Show, ITV's ambitious new entertainment series launching in 2017.
The Nightly Show, which will broadcast for 30 minutes every weeknight, will be fronted by a different guest host each week. The show will initially run for eight weeks, totalling 40 episodes.
The format is to be launched in ITV's 10pm slot, meaning that its flagship news bulletin is being moved in the schedules after losing out to the BBC's 10pm news programme in ratings.
The Nightly Show has been in development for some time. As previously reported, ITV has spent "millions" developing the format, including funding two full weeks of pilot recordings that won't be shown on TV.
ITV officially announced the show today, confirming: "David Walliams will be in the hot seat for the launch week with more high profile names to be announced soon." Speaking about the format further, the channel added: "The famous faces hosting the show during the eight week run will oversee a high tempo mixture of topical monologue, studio games, celebrity guests, experts and VTs."
The Nightly Show will be recorded 'as live' each day at 6pm in a converted studio at a central London location. It has previously been mooted that producers hope to foster sections of the show that will stand-alone on YouTube and social media platforms. A source told Broadcast magazine: "The producers have developed a number of segments that can air on the linear show and also be shared virally, in the same way that James Corden's Carpool Karaoke and Drop The Mic strands are widely shared online."
Peter Davey from ITV says: "We're really excited about launching this bold new show, and delighted that David will kick off what will be an eight week entertainment treat for viewers."
A spokesperson for production company Second Act Productions, which is making the programme, added: "We're thrilled that David had agreed to kick off the series by hosting week one of The Nightly Show. He's a major talent and will set the tone of what we hope will be a very exciting series."
David Walliams himself says: "I am thrilled to be the first host for this brand new show for ITV."
It is a busy time for the comedy star. The first series of his sketch show - Walliams & Friend - launches on BBC One tonight (25th November); he will be the host of the Royal Variety Performance 2016; a live version of his book The First Hippo On The Moon launches this December; and he is "hard at work" writing his next children's book, which will be published on World Book Day in March.
The Nightly Show launches on ITV in early 2017. Filming of the non-broadcast pilot run begins on Monday. Tickets
Share this page