David Cross makes Bliss
Sky Atlantic announces new comedy Bliss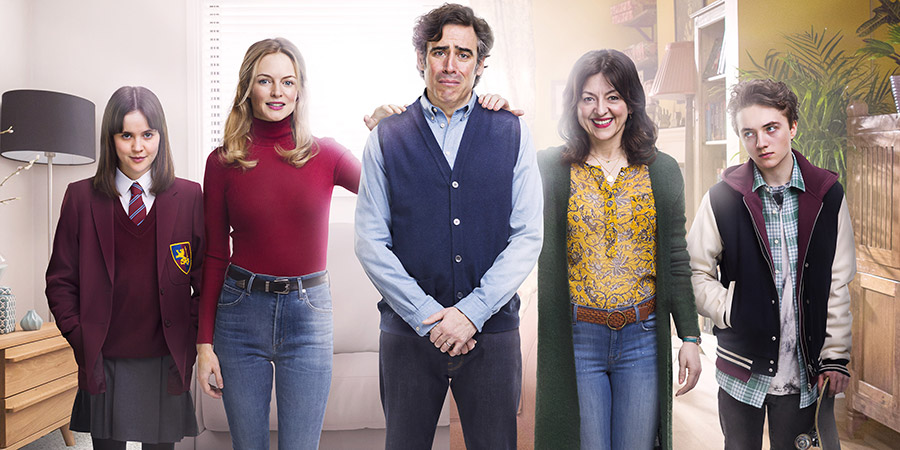 Sky Atlantic has announced a new comedy series called Bliss.
Written and directed by Arrested Development and Todd Margaret star David Cross, the show focuses on a man who is a bigamist.
Stephen Mangan, Hollywood star Heather Graham and The Mimic actor Jo Hartley will take on the lead roles in the show.
The series follows the complicated double life of Andrew (Mangan), a successful travel writer who, through extenuating circumstances, finds himself living between two sets of wives and children whose existences are unknown to each other.
Producers explain: "Andrew, in a constant state of moral crisis, must find a way to balance his time and energies between his wife Kim (Graham) and teenage daughter, while travelling back and forth across Bristol to his other family, wife Denise (Hartley) and their teenage son. As Andrew's two worlds become ever harder to contain, so does his sanity. And he finds himself going to increasingly drastic lengths to protect the two families he loves."
Stephen Mangan says: "I've always wanted two wives so this project is very close to my heart. And I get to work with the super-talent that is David Cross. I can't wait."
Heather Graham adds: "David has written an incredibly funny and wonderful script. I'm excited to be working with him and Stephen on this project."
The six-part series, which is set to begin filming in London and Bristol this month, is a joint collaboration between Big Talk Productions, Merman and Cross's Liberal Jew-Run Media Productions.
David Cross jokes: "This project is unlike anything I've ever done before, in so far as I've never been to Bristol. Is it nice? Heard good things. Oh also there's a scene that takes place in Weston-super-Mare, so there's that."
Sky's head of comedy Jon Mountague comments: "Bliss is going to be unmissable. It is the latest evidence of Sky Atlantic's amazing output, which in terms of talent, scale and storytelling further establish the channel as a world leader not just in drama but in comedy too."
Bliss will be shown on Sky Atlantic in 2017.
Share this page