Inside No. 9 Series 3
Inside No. 9 returns at Christmas
Inside No. 9 Series 3 will start this Christmas, with the episodes then continuing into 2017
The first episode is titled The Devil Of Christmas, a story set in a alpine chalet in 1978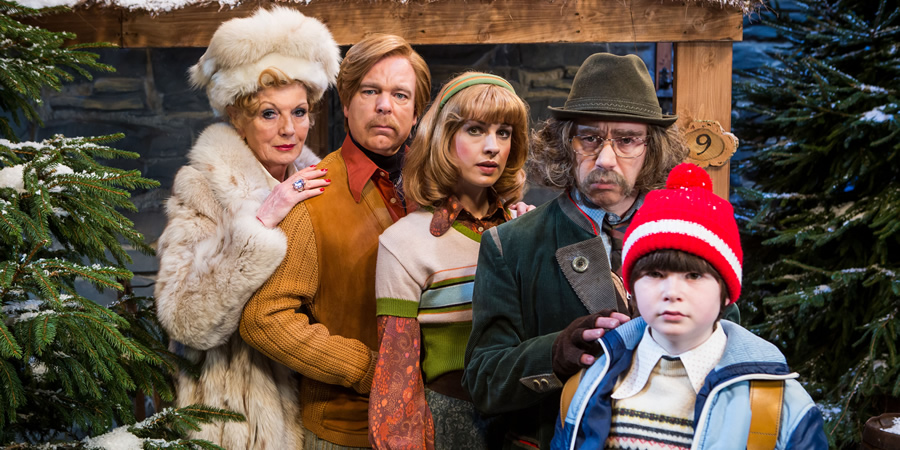 Inside No. 9, the comic anthology series by Reece Shearsmith and Steve Pemberton, is to return this Christmas.
An episode will be broadcast as part of BBC Two's festive schedule, with the rest of the episodes from the new Series 3 then being shown in early 2017.
The scheduling news was revealed in a Guardian article in which the creators discussed what scares them. Producer Adam Tandy confirmed the plan on Twitter, saying it was "100% right".
The new episode due to be broadcast this December is titled The Devil Of Christmas, which stars Rula Lenska and Jessica Raine alongside Shearsmith and Pemberton. First revealed earlier this year at the Starburst Film Festival, the episode is set around an alpine chalet and involves the horned "half-goat, half-demon" Krampus character from Austro-Bavarian folklore. Set in 1978, it has been filmed by the production team using old 1970s filming equipment as a homage to the era.
The other five episodes from Series 3 are then expected to be shown on BBC Two in early 2017. Settings include a restaurant after closing time and an art gallery. As previously reported, guest stars across the run will include Felicity Kendal, Jason Watkins, Keeley Hawes, Mathew Baynton, Philip Glenister, Sarah Hadland and Morgana Robinson.
Speaking at the time of Series 3 being announced, Shearsmith and Pemberton commented: "We are most thrilled to have been handed the keys to another six No. 9s, and to have attracted such a glittering array of talent. We have reassured them that this time there are lots of happy endings and everybody makes it out alive. And like fools, they believed us."
More details about the new series will be revealed nearer the time.
Share this page